772 total views, 2 views today
In honor of Hispanic Heritage Month (Sept. 15 through Oct. 15), the Oregon Department of Veterans' Affairs will be sharing stories from the state's and nation's military and cultural history, including profile individual Hispanic American service members and veterans. See our earlier entries in this series here, here and here.
The influence of one's immediate family is often a motivating factor in a veteran's to serve their country — but perhaps not always in the way it was for R.J. Navarro.
"I had been interested in joining the Army, then I found out my sister was looking at going into the National Guard," he says with a laugh. "So, when the recruiter called, I took the opportunity to beat her to it."
A professional welder at the time, Navarro entered as a 63 Bravo (wheeled vehicle mechanic) and was able to continue his passion of working on cars while serving his country. He served one deployment in Iraq in a unit tasked with convoy security.
"There were some days that were good, where you were just working on cars that needed some attention," he recalls. "Other days, you're wiping blood off of stuff."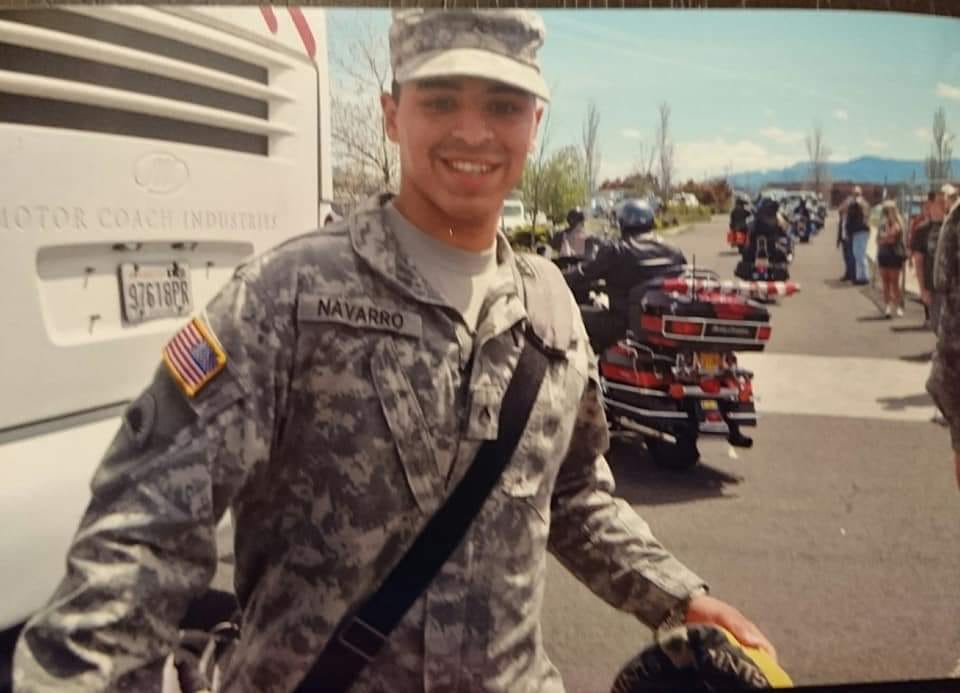 Navarro's heritage impacted his service in more ways than one.
"My dad was from Jalisco, Mexico," he says. "When he got here, he worked in the timber industry. And he always instilled this belief in us that we should appreciate what we have, give back and care for our neighbors as much as we can. I really think that played a role in my decision to serve and what I continue to do."
Other impacts were less positive.
"In basic, I had relationships with everybody. We were like a melting pot of a lot of different cultures," he recalls. "My infantry unit was not as diverse, and that was a struggle. I was called some names, repeatedly. It just blew my mind because I put my life on the line for these people. We were there to protect each other and, at a bare minimum, we should be able to respect each other."
Navarro's transition back to civilian life was rocky — a story that can be frustratingly common for many returning post-9/11 service members. He struggled to find work because many prospective employers did not recognize his military experience.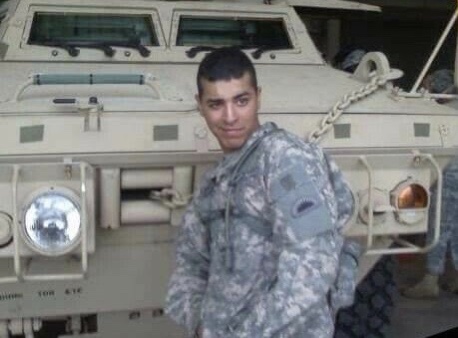 "Collect unemployment and figure out where you want to go from here," was the advice Navarro says he got in 2010. "It was a struggle and there was not really a lot of help."
Things spiraled for Navarro over the next couple of years, as he faced challenges with addiction and post-traumatic stress disorder and struggled to stay in community college and a vocational welding program.
Things took a turn for the better when he stumbled onto an organization known as Project ABLE, which provides mental health and behavioral health services. They soon asked Navarro to join them as a peer support specialist focusing on veterans, and he said yes — leaving behind a good-paying job for work that he knew would be more helpful to his own recovery — and give him the chance to help fellow vets in crisis.
Today, Navarro heads veteran-related activities, including a veterans' coffee hour at 11 a.m. every Wednesday known as Red, White and Brew. The group delves into such topics as diet and exercise, activities, mindfulness, and time in nature and how it relates to self-care.
And, through Project ABLE's free peer support program, veterans learn how to navigate VA benefits and can get guidance through other group activities, workshops, and classes. Navarro and Project ABLE has also partnered with other organizations to provide opportunities such as kayaking excursions and woodworking classes for veterans.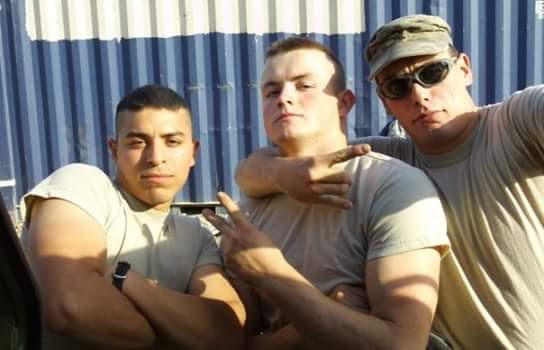 "The program is entirely inclusive," Navarro says. "We have veterans that speak different languages to make sure veterans get the support that they need, from other veterans who have the same background, same culture and same lived experience — because recovery is different for everybody."
If there is one message Navarro would like to make clear, it is that Project ABLE is here for them.
"We ensure that we are able to serve individuals," he says. "Peacetime, combat, not out of the continental U.S., whatever — you are welcome here. We want people to enjoy recovery. We use a very broad definition of a veteran: at least one day in the military and signing that blank check."
For more information about Project ABLE, visit projectable.org.
Hits: 96