280 total views, 2 views today
In honor of Hispanic Heritage Month (Sept. 15 through Oct. 15), the Oregon Department of Veterans' Affairs will be sharing stories from the state's and nation's military and cultural history, including profile individual Hispanic American service members and veterans. See our earlier entries in this series here and here.
If you've ever participated in a veterans' event in the Salem area, chances are you already know Jesus "Monty" Montes.
Known for his wit, humor and kind nature, Montes is involved in a dozen veterans' organizations and five Native American groups and is a fixture at just about every local event honoring and recognizing those who, like him, have served our nation in uniform.
Montes was born one of three triplets to a family with four other children in East Los Angeles. After his father was killed in a tragic accident when Montes was young, he was split from his siblings and sent to an orphanage.
"Mom couldn't handle seven of us by herself with no job, so she had to give us up," Montes said.
He eventually ended up with an aunt in Tucson, Ariz. Montes recalled that, growing up, he had always wanted to be a soldier and when he was 17, he took his shot, dropping out of high school to join the Army.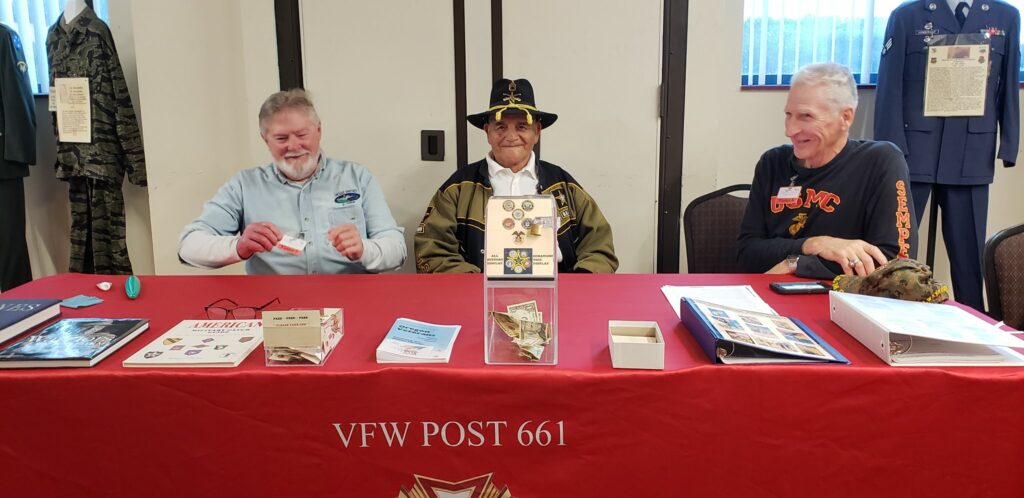 The year was 1955, and the Korean War was just finishing up. Montes trained in Missouri and served overseas as a medic and chef. In Germany, he met his wife, Shirley, a native Oregonian who was serving in the communications office in the Women's Army Corps.
They married in 1959 and returned to the U.S. where Montes became a drill sergeant in South Carolina. The couple celebrated their 62nd wedding anniversary earlier this year.
In 1963, Montes went overseas again, this time to Korea where he also helped build an orphanage. A year later, he traveled to Japan to try out for the U.S. Olympic team, qualifying as an alternate in the 10K, 5K and 3K races.
One of his most memorable duty assignments was in New Mexico, where he was the general's aide and ran the officers and NCO clubs, among other responsibilities. It was there that he earned the Army's sportsman of the year award in 1970.
Montes said his heritage had a significant impact on his service, in that he and other Hispanic Americans were sometimes the targets of racial discrimination from their own fellow service members. The Spanish language was strictly prohibited in most of the places he served until the 70s.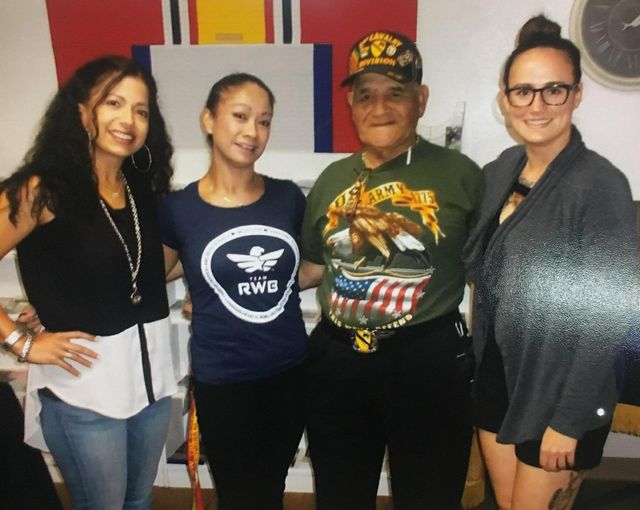 "We had some Latin American folks come in from South America, and they asked me if I could speak with them," he recalled. "It had been so long, I wasn't sure I could still speak the language. But we were able to understand each other well enough to carry on a conversation. From then on, everywhere I've gone they've had me speak Spanish."
His bilingualism would serve him well as a drill sergeant, as he would often address troops in both English and Spanish.
Montes retired from the military in 1982 and ultimately moved to Oregon. He has seven children — four sons and three daughters — two of whom followed in their parents' footsteps by serving in the Army.
He continues to be active in volunteering, including (before the pandemic) visiting long-term care homes, where he was known for gifting residents toy cars and joking with them to keep it under the speed limit.
"I help anyone I can," Montes said. "I don't care who you are. As long as you treat people with respect, I'll help."
Hits: 18