10 total views, 4 views today
In honor of Hispanic Heritage Month (Sept. 15 through Oct. 15), the Oregon Department of Veterans' Affairs is sharing stories across multiple eras of some of the nation's most decorated Hispanic American Veterans.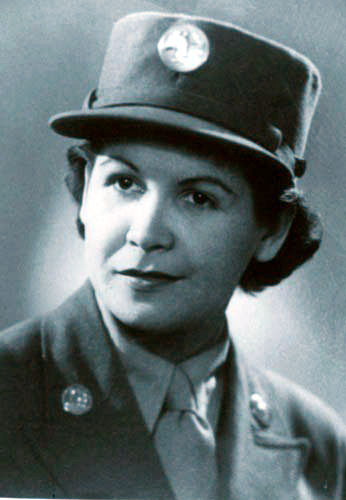 Private First Class Carmen Contreras-Bozak, a trailblazing World War II veteran, made her mark as one of the pioneering women who served in the Women's Army Auxiliary Corps (WAAC) and contributed significantly to the war effort. Born in Puerto Rico in 1921, Contreras-Bozak moved to New York City at a young age and, like many of her generation, answered the call to serve her country during a pivotal moment in history.
In 1943, Contreras-Bozak enlisted in the U.S. Army and was assigned to the WAAC, where she became part of a growing group of women who took on various roles within the military. Her service was marked by dedication and an unyielding commitment to her duties. She quickly rose to the rank of Private First Class due to her exceptional skills and work ethic.
Contreras-Bozak's contributions during World War II were remarkable. She served as an interpreter and clerk, and her bilingual abilities were invaluable for communicating with Spanish-speaking soldiers, translating important documents, and facilitating the exchange of critical information. Her role played a vital part in bridging cultural and language gaps within the military, ensuring effective communication among troops.
After the war, Contreras-Bozak continued her advocacy for veterans' rights, becoming an active member of various veterans' organizations. Her legacy as a pioneering Latina and a dedicated military professional has paved the way for countless women who followed in her footsteps. Her service exemplifies the resilience, determination, and patriotism of those who stepped forward to defend their nation during World War II, regardless of gender or background.
Carmen Contreras-Bozak's story serves as a testament to the invaluable contributions of women in the armed forces and the enduring impact of their service on the course of history. Her dedication to her country and her community continues to inspire future generations.
Learn more about Carmen Contreras-Bozak: https://voces.lib.utexas.edu/collections/stories/carmen-conteras-bozak
Hits: 5