34 total views, 2 views today
In honor of Hispanic Heritage Month (Sept. 15 through Oct. 15), the Oregon Department of Veterans' Affairs is sharing stories across multiple eras of some of the nation's most decorated Hispanic American Veterans.
Marcelino Serna, a heroic figure in American military history, was not only a World War I veteran but also the first Mexican American soldier to be awarded the Distinguished Service Cross. Born in Mexico in 1896, Serna immigrated to the United States as a teenager in search of a better life. Little did he know that his journey would lead him to become one of the most decorated Texans of World War I.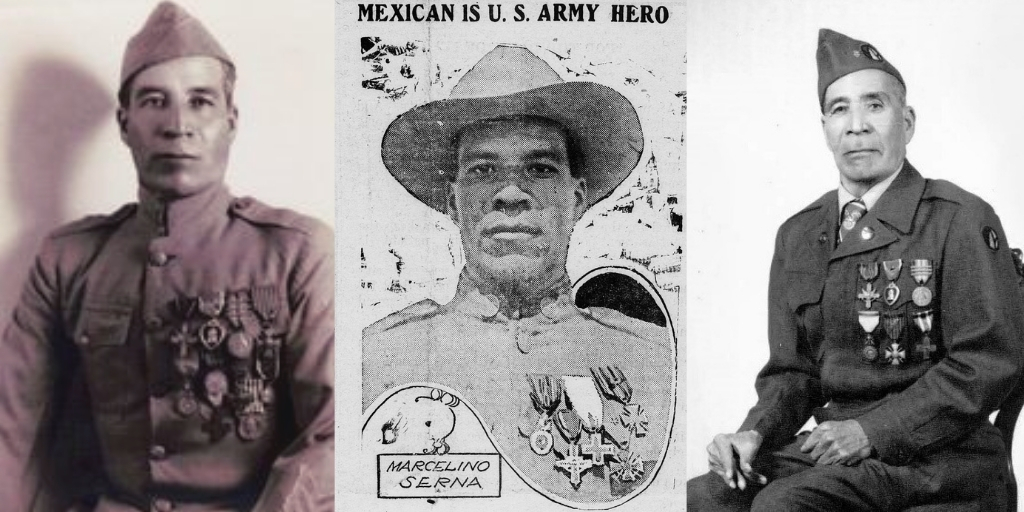 Serna's valor and dedication to his adopted country were evident throughout his service in the Great War. He joined the U.S. Army in 1917, eager to defend the principles of freedom and justice. Serving as part of the 360th Infantry Regiment, 90th Division, Serna found himself on the front lines in the thick of the conflict.
His remarkable bravery during the Meuse-Argonne Offensive in France earned him the Distinguished Service Cross, a testament to his unwavering commitment to his fellow soldiers and his extraordinary courage in the face of relentless enemy fire. Despite being wounded multiple times and enduring the horrors of trench warfare, Serna continued to fight valiantly.
Beyond his prestigious accolades, Serna's story is a testament to the contributions of Mexican Americans to the American military and society. He returned to Texas after the war, settling in El Paso, where he became a respected member of the community.
Marcelino Serna's legacy as a World War I veteran and a Mexican American trailblazer continues to inspire generations, serving as a reminder of the sacrifices made by individuals like him to uphold the values of freedom and equality. His heroism transcends borders, emphasizing that true patriotism knows no nationality and that courage and dedication are universal virtues that should be celebrated and remembered.
Learn more about Marcelino Serna here: https://www.tshaonline.org/handbook/entries/serna-marcelino
Hits: 6