1,184 total views, 8 views today
Celebrating LGBTQ+ veterans in June. Serving and supporting LGBTQ+ veterans every day.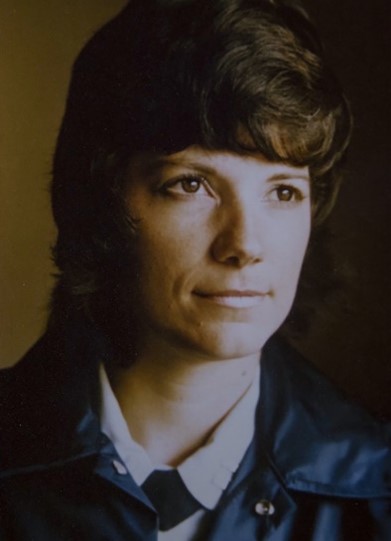 Oregon is home to a diverse veteran community that spans across five eras of service and four generations of service members. The Oregon Department of Veterans' Affairs has long recognized the unique needs of the LGBTQ+ veteran community, and in 2016, established a program to work diligently to address those needs.
Today, ODVA is proud to celebrate Oregon's LGBTQ+ Veterans in June by amplifying the voices of those who served in silence yet, used their experience to remove barriers and prejudices for the betterment of the whole LGBTQ+ veteran community.
Ret. Lt. Col. Linda Campbell joined the United States Air Force in 1968, decades before openly gay Americans were legally allowed to serve in the military. Linda served a full career in the Air Force and was the first woman in the nation to serve as a combat weapons controller.
As a lesbian, Campbell served in silence — but her greatest fight came after she left the service and moved to Oregon. That was when, in 2013, she petitioned to then-VA Secretary Eric Shenseki to secure burial rights for her same-sex spouse in a national veteran cemetery. Campbell become the first veteran in the nation's history to receive this exception.
Campbell and her wife, Nancy Lynchild, had plans to grow old together. However, cancer changed the conversation from planning to grow old together to planning where they would be buried. There was no doubt in Campbell's mind that she would be buried with Lynchild, but laws and regulations made it impossible for Campbell to be buried with her same-sex spouse in a national cemetery.
In 2012, while fighting for equal burial rights, Lynchild lost her fight against cancer. Campbell, fueled by her loss, continued the fight for equality, and in 2013, Lynchild was finally granted a burial waiver. In 2015, the Veteran's Administration extended burial rights to all same-sex couples.
In 2018, Campbell, at the age of 71, passed away. She and her wife are eternally together as they fought so hard to do at Willamette National Cemetery in Portland.
Campbell's dedication to her wife and the LGBTQ+ veteran community ensured that LGBTQ+ veterans across the nation have the right to be buried with their same-sex spouses. Her commitment to love and equality paved the way for other LGBTQ+ veterans and their loved to live and be laid to rest with the dignity and honor all veterans and their families deserve.
Laws, policies, and regulations that impact LGBTQ+ veterans continue to change. If you were previously denied benefits, or believed you did not qualify for benefits due to your sexual orientation contact your local Veteran Services Office or contact the LGBTQ+ Veteran Coordinator to see if appeals rights exist for you.
Hits: 172