1,408 total views, 2 views today
Celebrating LGBTQ+ veterans in June. Serving and supporting LGBTQ+ veterans every day.
Military service and the veteran experience continue to shape every generation of veterans differently from the era and branch they served to the pronoun they prefer. June is LGBTQ+ Pride Month, and this month, the Oregon Department of Veterans' Affairs is amplifying the voices of those who served in silence yet, used their experience to remove barriers and prejudices for the betterment of the whole LGBTQ+ veteran community.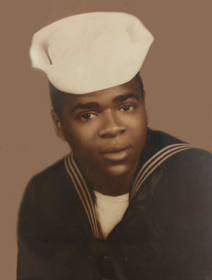 In 1955, Joseph Patton enlisted in the United States Navy at the age of 17 — more than 50 years before openly gay Americans were legally allowed to serve in the military. His dad told him that going into the service would help him be a man. Patton chose the Navy because he liked the uniforms.
"They were tight and cute, with bell-bottoms. Lord have mercy," Patton recalled when thinking back to why he joined the Navy. When Patton joined the Navy, he began to explore his sexual orientation, and while he was still learning about himself, one thing was clear — it was not safe to be gay in the Navy.
Patton kept his sexual orientation private out of fear of being exposed and expelled from the military. However, while serving, Patton recalled top military officials actively enforcing the ban on homosexuals when he went to gay bars in San Diego with other service members. "They had military police walking around to check and see if there were any servicemen in any of these gay bars," he said.
Patton had a regular group of friends, which included gay men. Unfortunately for Patton, two men from his social circle told their leadership that they were lovers. Individuals who were friends with these two men were arrested. Despite being a perfect sailor, Patton was given a dishonorable discharge from the Navy for being friends with homosexuals.
Patton said serving his country was the most significant thing he thought he could do — but being discharged under less than honorable conditions was the worst time of his life. Patton said this period of time was like a bad dream. He did not want to think about his service because it hurt too much and brought back so much pain and shame.
Instead, Patton spent his life finding and celebrating the beauty, joy, and love that his life had given him. He said he spent every minute reminding himself of the pride he lived and took in his service.
The 2011 repeal of "Don't Ask, Don't Tell" made it possible for Patton to have his discharge upgraded from undesirable to honorable.
Patton passed away on July 6, 2020, at the age of 83. He is buried in California at Riverside National Cemetery, in his rightful place alongside his other brothers and sisters at arms.
Hits: 154