1,520 total views, 8 views today
While Black service members have a long history of courageous service to the United States Armed Forces going back to the Revolutionary War, starting in World War II, two units in particular would build their reputations on a previously unconquered battlefield: the skies.
Triple Nickles
In November 1944, a group of 300 Black soldiers stationed at Fort Mackall in North Carolina made military history when their unit was reorganized and redesignated as the 555th Parachute Infantry Battalion.
They would be nicknamed the "Triple Nickles" (the spelling derives from Old English), because of their numerical designation and the fact that 17 of the original 20 members came from 92nd Infantry (Buffalo) Division. (This was a time when "buffalo nickels" were still in circulation.)
Because of their work, they would also come to be known by a different name: The Smoke Jumpers.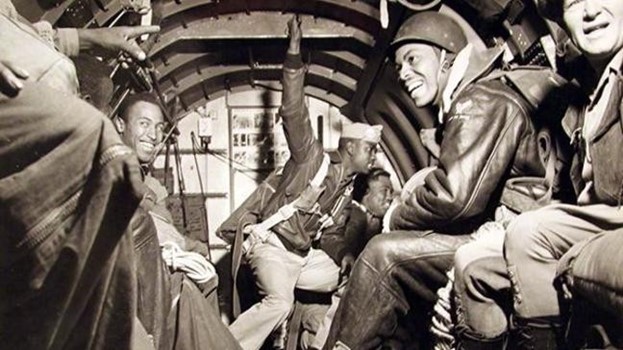 It was the first all-Black airborne unit in the history of the United States military. Like other airborne units, they were all volunteers. And, like other airborne units, they expected to play a critical role overseas in the Second World War.
When the call finally came, the only order they were given was to get on a train to Pendleton. They assumed they were on their way overseas to join the battle on the European theater. But they had a different, highly classified mission in store: one that would keep them quite busy here on the home front.
When they finally arrived at Pendleton Air Field (where the Doolittle Raiders had been trained and stationed several years earlier), they were assigned to a classified mission: Operation Firefly.
During the winter of 1945, the Japanese sent an estimated 9,300 "balloon bombs" toward North America. More sophisticated than they may sound, each hydrogen balloon carried over 70 pounds worth of explosives and incendiaries.
Japan's goal was to set the entire West Coast ablaze. The Triple Nickles' job was to stop them, to find the bombs and dismantle them, and to keep it all quiet. (The government feared a panic if the public knew about the bombs.)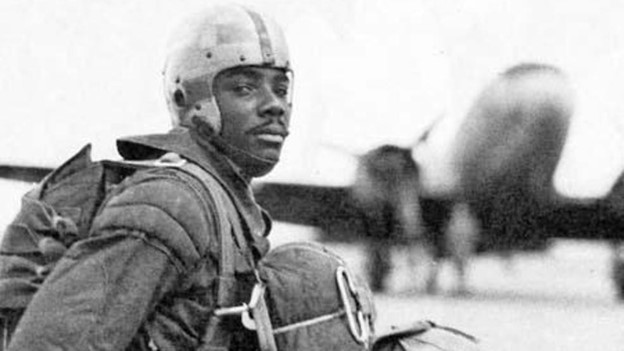 They were not merely firefighters. More than half their missions in the summer and fall of 1945 would require them to put their airborne training to use: parachuting into burning forests, also known as "smoke jumping."
It was a job that required ingenuity, adaptability, specialized skills and extreme courage. And, during a time when the military — like much of the United States — was still deeply segregated, it also required a deep and unusual patriotism.
Whatever it took to preserve the freedoms of their home, they were willing to do it.
Tuskegee Airmen
Another unit born out of a time when segregation was the standard in American society and the military, the Tuskegee Airmen were destined to become one of the most celebrated and successful pilots in the history of the nation's air warfare.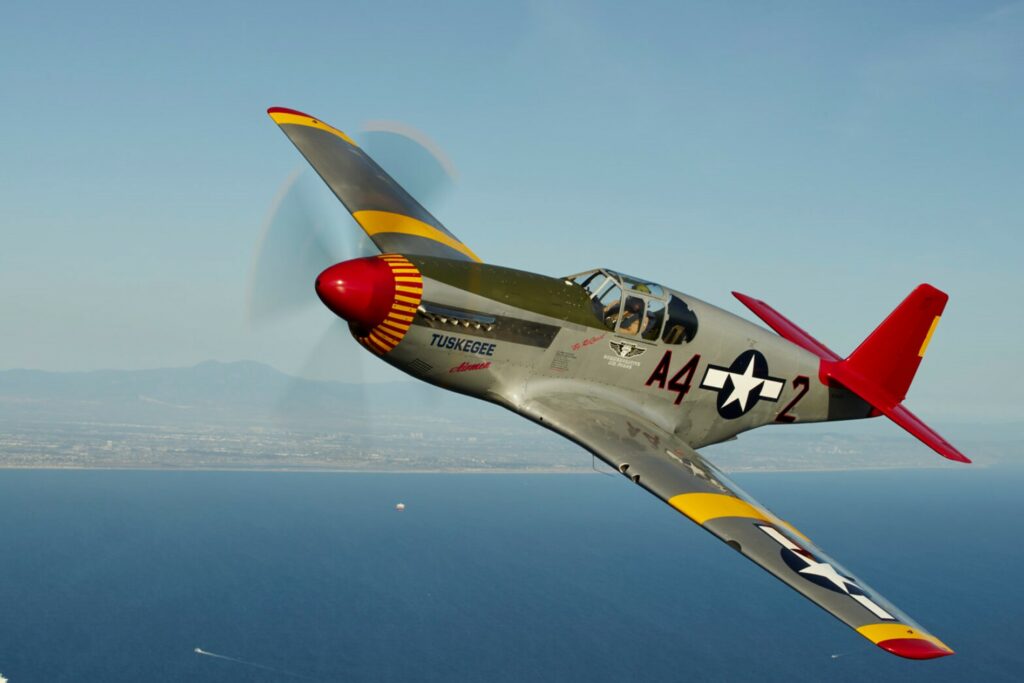 On March 7, 1942, the first class of cadets graduated from Tuskegee Army Air Field to become the nation's first African American military pilots. They were eventually joined by over 16,000 Tuskegee Airmen trained in Alabama. Approximately 996 of those airmen were pilots, and out of them 352 were deployed and fought in combat.
While there were more Black men in the program, there were also male and female mechanics of different races, plus many women who operated as test pilots and parachute technicians.
Anyone –regardless of gender, military status,, or race/ethnicity — who served at Tuskegee Army Air Field or in any of the programs stemming from the 'Tuskegee Experience' between the years 1941-1949 is considered to be a documented Original Tuskegee Airman.
Oftentimes these Black airmen flew double the number of combat missions as white pilots, were treated poorly by fellow military members throughout their service and continued to experience racism despite being newly included into the pilot program, including while being overseas.
Despite these challenges, the Tuskegee Airmen served with honor and courage, helping the U.S. win World War II in August 1945. In total, The Tuskegee Airmen flew over 15,000 individual missions and shot down 112 enemy airplanes in World War II, according to the National World War II Museum.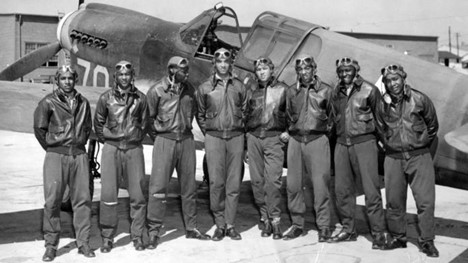 Seven years after the pilot training program began, President Harry Truman changed the Army's policies by signing an executive order ending segregation in the United States military, marking the Tuskegee Airmen's second victory. This was a turning point in the way the military handled race and is widely credited to the Tuskegee Airmen's struggles and victories.
On March 29, 2007, the Tuskegee Airmen were collectively awarded a Congressional Gold Medal at a ceremony in the U.S. Capitol rotunda. The medal is currently on display at the Smithsonian Institution. The airfield where the airmen trained is now the Tuskegee Airmen National Historic Site.
Several of the Tuskegee Airmen settled in or made their marks in Oregon, including Robert and Carl Deiz, Edgar Bolden and Benny "Flaps" Berry.
One of the most famous of the Tuskegee Airmen, Major Robert Deiz is best known as the face of a popular 1943 "Keep Us Flying" WWII war bonds poster. During the war, Diez flew 93 missions and later served as a B-25 aircraft instructor and test pilot. A Portland native and graduate of the University of Oregon, Diez settled in Columbus, Ohio, where he died in 1984 at the age of 62.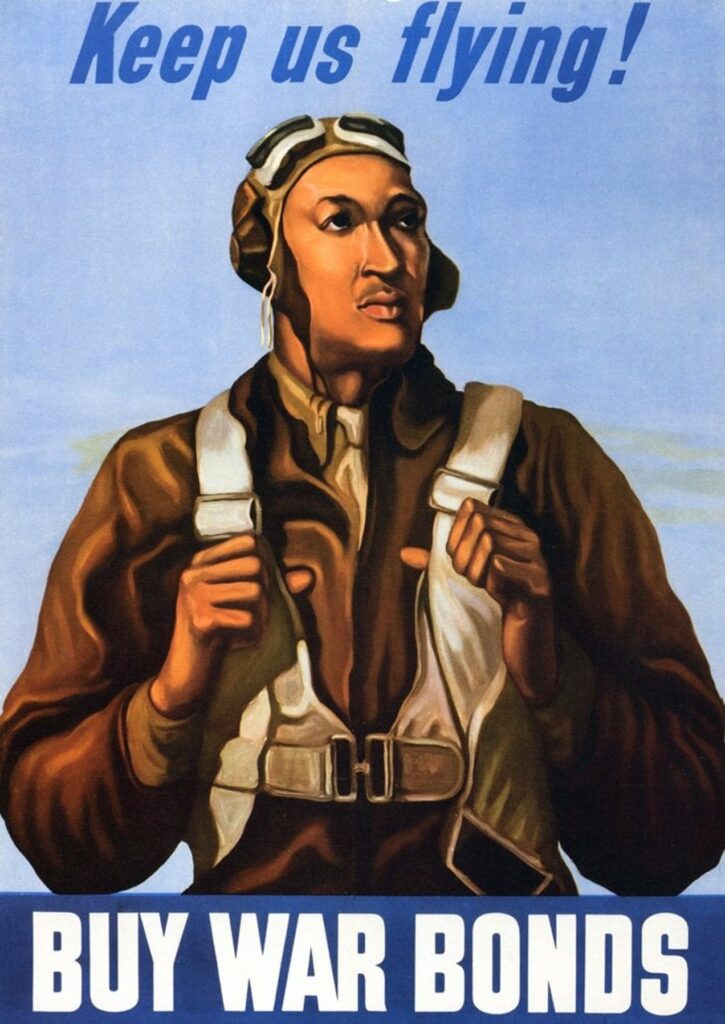 His younger brother, Lieutenant Carl Diez, was a lifelong Portland resident who trained with the Tuskegee Airmen but was unable to participate in the European theater of the war due to a depth perception problem. He died in Portland in 2014 at the age of 94.
Lieutenant Edgar Bolden was born in Arlington, Virginia, joining the military after completing training in the U.S. Army Air Corps at Tuskegee. He flew several missions as a fighting pilot before his plane was shot down over Linz, Austria, and was held as a prisoner of war at Stalag Luft I.
After the war, he earned his bachelor's degree in electrical engineering and taught at Howard University, a historically Black college, and worked for the Federal Aviation Administration. When he retired in 1994, he moved to Portland, where he died in 2007 at age 85.
Finally, Benny "Flaps" Berry, who trained and served with the Tuskegee Airmen, but whose greatest contributions to aviation and aerospace would come much later. After the war, he and his young family settled in Los Angeles, where he had a chance meeting with the future billionaire business magnate, inventor and pilot Howard Hughes.
Hughes encouraged Berry, who had no formal training or college-level education, to show his drawings of airplane designs to the dean of the school of engineering at the University of Southern California. The dean was so impressed that he immediately admitted Berry as a student, and he became the first African American to graduate from USC with a degree in aeronautical engineering.
Berry went on to and long and distinguished career in aerospace, working on the technical staffs for the Apollo, Space Shuttle and Space Station programs, and founding an aerospace company with his son, Ben Berry. He died in 2013 at the age of 88.
Hits: 225