356 total views, 1 views today
Geraldine "Jerry" Hardman Jordan, Women Airforce Service Pilot, WWII
Geraldine "Jerry" Hardman Jordan knew she wanted to be a pilot from the time she was five years old. The day was May 22, 1927. She was at her grandparents' farm outside the tiny town of Ontario, Oregon.
The farmhouse had no radio or telephone; when major news broke, a neighbor simply saddled up his horse and rode from farm to farm to spread the word. The news he brought that day: Charles Lindbergh had flown across the Atlantic and landed in France.
As she later told her children, again and again, when the neighbor rode away, she looked up and said, "That's what I want to do."
She started flying at age 15, scrounging up money to learn the ropes on an old Curtiss Jenny under the tutelage of a colorful uncle who was a former barnstormer.
"That's what I want to do."

Geraldine "Jerry" Hardman Jordan, WASP, WWII
In 1939, she grabbed the last slot in a Civilian Pilot Training Program at the University of Nevada at Reno when there were no other takers. (At the time, she was not a student, but was working as secretary to the university president.)
When the United States joined World War II, Hardman became one of just over 1,000 civilians to complete the 22 and a half weeks of rigorous training needed to join the first class of Women Airforce Service Pilots, or WASPs.
Barred from combat at the time, WASPs tested and ferried aircraft from base to base, trained pilots and did other jobs that freed up male pilots to serve in combat roles. In her time, Hardman flew BT-13 trainers, Cessna AT-17 Bobcats, Douglas C-47 transports, and — her personal favorite — B-25 Mitchell bombers.
---
Christine Lundberg, U.S. Navy, Vietnam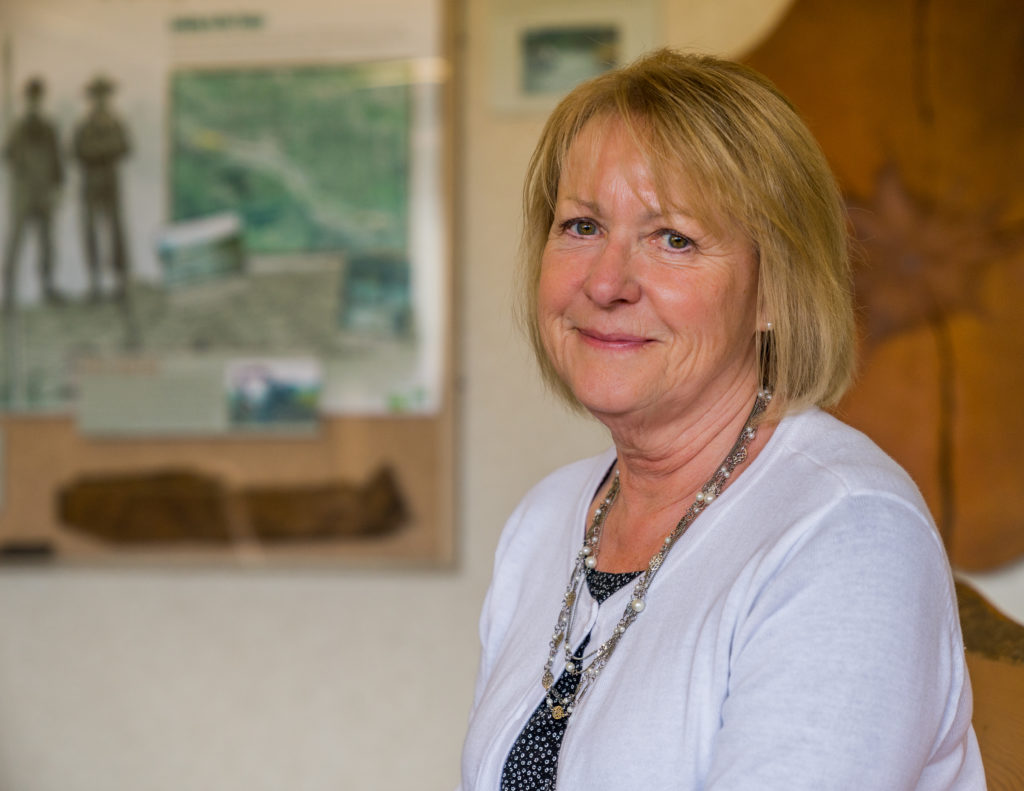 Christine Lundberg was also at a tender age when she decided she wanted to serve her country in the military. She was 9 years old.
"I said, 'I want to join the Navy and be on a ship,'" she later recalled. "I still remember writing that as what I wanted to do. The other girls were, 'I want to get married and have children.' I said, 'I want to be on a ship.'"
Lundberg recalled that she grew up in a time where society and the military had much more structured gender roles. In high school, she had been unable to take auto shop or welding classes because she was told "girls are distracting in the classroom."
"I grew up hunting, fishing, always assuming that girls just do everything, so I never had that mentality that I wasn't supposed to do something," she said.
She got her chance while in college in 1973, joining the Navy near the end of the Vietnam War. After basic training, she was commissioned as an aviation technologies technician at Miramar Naval Air station in San Diego, where she learned how to work on navigational gear for F-8 fighter jets.
"I never had that mentality that I wasn't supposed to do something."

Christine Lundberg, U.S. Navy
Leaving the military as a petty officer second class, Lundberg would return to her hometown of Springfield, where she would eventually embark on a long career in public service, serving more than two decades as a city councilor, and as the city's mayor from 2010 to 2020.
She later said that it was her time in the Navy was a big factor in equipping her to serve her community.
"I think that the Navy definitely shaped the direction I took after I got out of the Navy," she said. "Because in the military, you don't get to say, 'Ehh, I don't think I'll get up today and I'll just call in sick.' Or anything like that. You have got to show up."
---
ODVA will be sharing stories of women veterans via Facebook and Twitter throughout the week of March 14-20.
Hits: 39