The following is a guest post from a Military Services Crisis Intervention Specialist at Lines for Life.
It seems many veterans exist at the crossroads of "suck it up" and "I need help." In the military, "suck it up" serves a purpose. It influences the mental toughness required to complete the task or mission. It's an ethos that allows service members to work as a unit and perform heroic, impossible, and even history-defining acts. As a veteran, however, this attitude can also be potentially problematic.
It seems many veterans exist at the crossroads of "suck it up" and "I need help."
For many veterans, asking for help is difficult. It can be seen as weakness or failure. Others have said they don't want to burden someone with their problems, or don't think someone can accept them once they reveal their struggle. Some others think if they ask for help, they will be taking services away from those who really need it. When these messages replay in the mind, it can leave veterans isolated and keep loved ones in the dark.

So, how can someone transition from "suck it up" to "I need help?" For starters, try to understand that who you are today, and who you want to become, is different from the person you were in the military. Remember, you trained and carried out orders as a team while serving, but as a veteran, that team looks very different. That team might include family members, chaplains, friends, and healthcare workers.
Know that military service marks every veteran, and sometimes those marks leave lasting injuries and scars. Learn to equate mental health with physical health, because there is no difference. So, if you think it's difficult or impossible to ask for help, then asking for help has just become the bravest thing you can do!
Veterans and family members have many options in accessing help. Call your local Department of Veteran's Affairs (VA) hospital and make an appointment. Reach out to a Veterans Service Officer (VSO) and discover what benefits you can receive. If you experienced trauma during your service, visit a Vet Center and speak to other veterans with mental health training. Join a veteran's message board on Facebook. Get in shape with Lift for the 22 or Team RWB. Listen to veteran stories at www.maketheconnection.net or visit Coaching Into Care, which supports family members and friends trying to help a veteran.
If you or someone you know is in crisis, call the national Veterans Crisis Line (VCL) at 800-723-8255 and press 1 or contact Oregon's own Military Helpline at 888-457-4838. If you do, you might talk to me or many others who are willing to listen without judgment.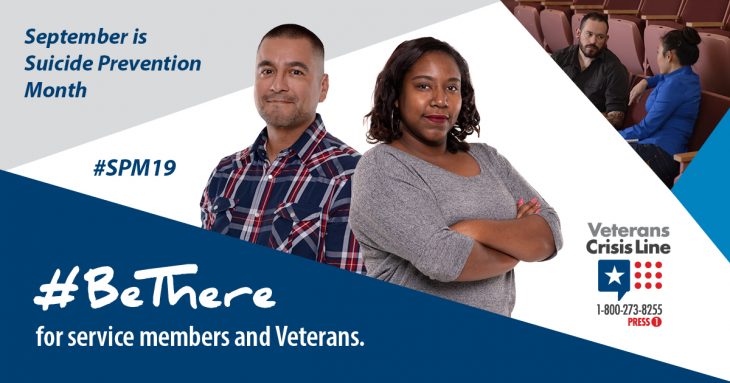 My military career was cut short due to injury, but now, working on a crisis line is my new call to service. I work alongside some amazing people who live by a common axiom; namely, veterans have served, now let us serve you and your family. You are not alone, and you never were.   
– A Military Services Crisis Intervention Specialist at Lines for Life
---
If you or someone you know is having thoughts of suicide, contact the Veterans Crisis Line to receive free, confidential support and crisis intervention available 24 hours a day, 7 days a week, 365 days a year. Call 1-800-273-8255 and Press 1, text to 838255, or chat online at VeteransCrisisLine.net/Chat.
The Military Helpline is here with free and confidential crisis intervention and sensitivity to military-specific issues.
(888) 457-4838 or you can text the Military Helpline 24 hours a day, seven days a week, 365 days a year by texting MIL1 to 839863.