858 total views, 2 views today
In honor of Black History Month, the Oregon Department of Veterans' Affairs is spotlighting the military service of Black service members through history and profiling the many contributions they made to preserve our nation's democracy and keep the United States safe and free.
The series will include historical articles recounting the achievements of several extraordinary Black military units who served before the United States Armed Forces was desegregated by presidential order in 1948, as well as profiles of Black service members who served during more recent eras of conflict.
Sergeant First Class Jerome Person was 17 when he enlisted in the United States Navy in 1990 with parental permission. He didn't necessarily plan on a career that would span more than 25 years with the Navy and Oregon Army National Guard, including service in Desert Shield and Desert Storm and two tours of duty in Iraq and one in Afghanistan.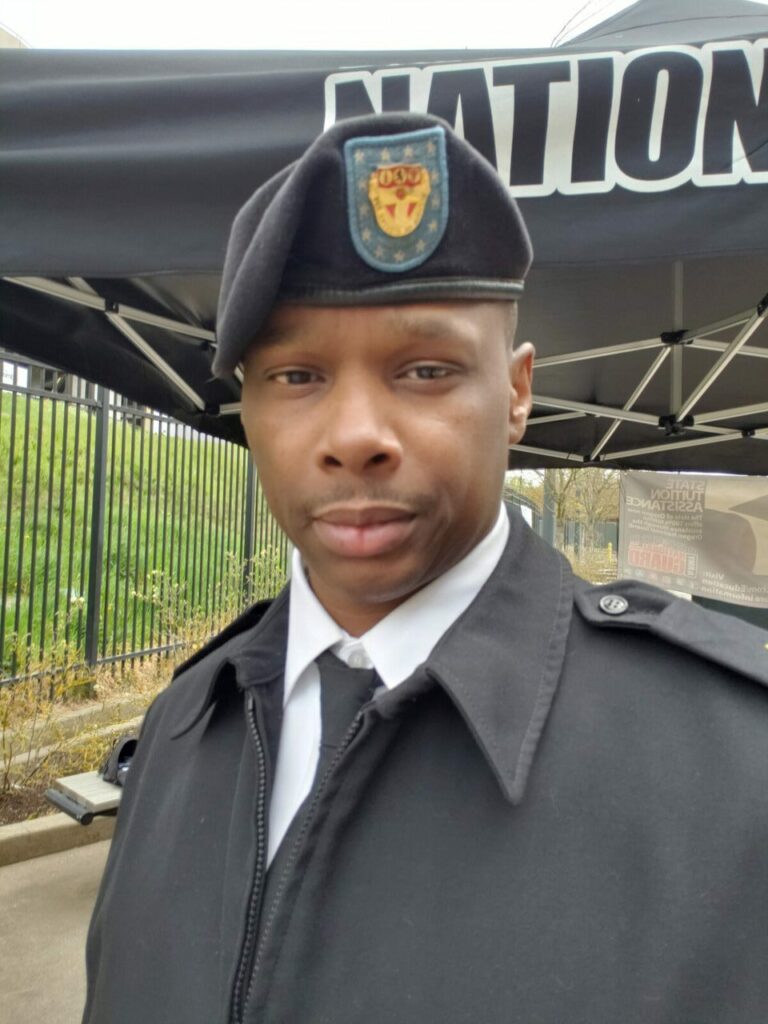 "Not going to lie: I was just trying to get out of my mom's house," Person says with a chuckle.
He said he chose the Navy because the recruiter, Petty Officer First Class Jimmy Henderson, was, like him, a Black man, and he told him the truth.
"He was the first recruiter who didn't lie to me," Person recalls. "He didn't sugarcoat it. He said, 'You're going to have good days, and you're going to have bad days. But it's a process that turns boys into men.' And that's exactly what it did for me."
Growing up in the Pacific Northwest, Person says he did not know much about his cultural history or the experiences of other Black people, and described his introduction to the military as an "eye-opening experience."
He would soon learn that the Navy was the last of the nation's military branches to fully desegregate, allowing Black sailors to perform the full range of duties on the ship and Black officers equal opportunities for advancement. But his experience on board a Navy ship in the early '90s was a positive one.
"The Navy has come a long way in a short period of time," he observed. "And you really don't see a lot of racism when you're aboard a ship and you've got 200 sailors crammed into a small space."
Person discharged from the Navy in 1995 before enlisting in the Oregon Army National Guard in 2001, where he would serve 21 years. He also attended Clackamas Community College, Portland Community College and the Business Computer Training Institute with the help of his GI Bill benefits, studying general studies and business administration.
Over the course of his career, he performed a variety of duties, including artillery crew; chemical, biological, radiological and nuclear (CBRN) specialist and human resources officer.
He also saw the world, an experience that helped make him grateful for what he has.
"Things that people take for granted over here," he says. "Over there, people have much less, but they make do with what they have."
Person continued to train and serve his fellow veterans and service members on the home front, becoming an Equal Opportunity Advisor (EOA), victim advocate, suicide prevention trainer and master resilience trainer.
"It's enabled me to help people, help my community," he says. "And all these tools under my tool belt have helped make me a little bit stronger of a person."
He's proud of his service to his country and grateful for the opportunities that it gave him.
"It's done so much for me and for my family," he says. "I'm the only male from my family in my generation that has not fallen to the pitfalls and the stereotype of young, African-American men. The military has kept me on the straight and narrow and afforded me the opportunity to have a strong base and determination to rewrite the bias of society, and become a positive inspiration for the next generation who decide to join the military and possibly make a career of it."
He encourages other young people who are looking for opportunities to consider a career in the military.
"Take time and talk to a recruiter," he says. "There are a lot of jobs and opportunities."
Hits: 235