784 total views, 2 views today
Steve Bobb Sr., a Vietnam War-era Marine Corps veteran, three-term Confederated Tribes of Grand Ronde Council Member, and lifelong leader and advocate for Tribal and veteran causes, passed away on August 11, 2022, at the age of 73.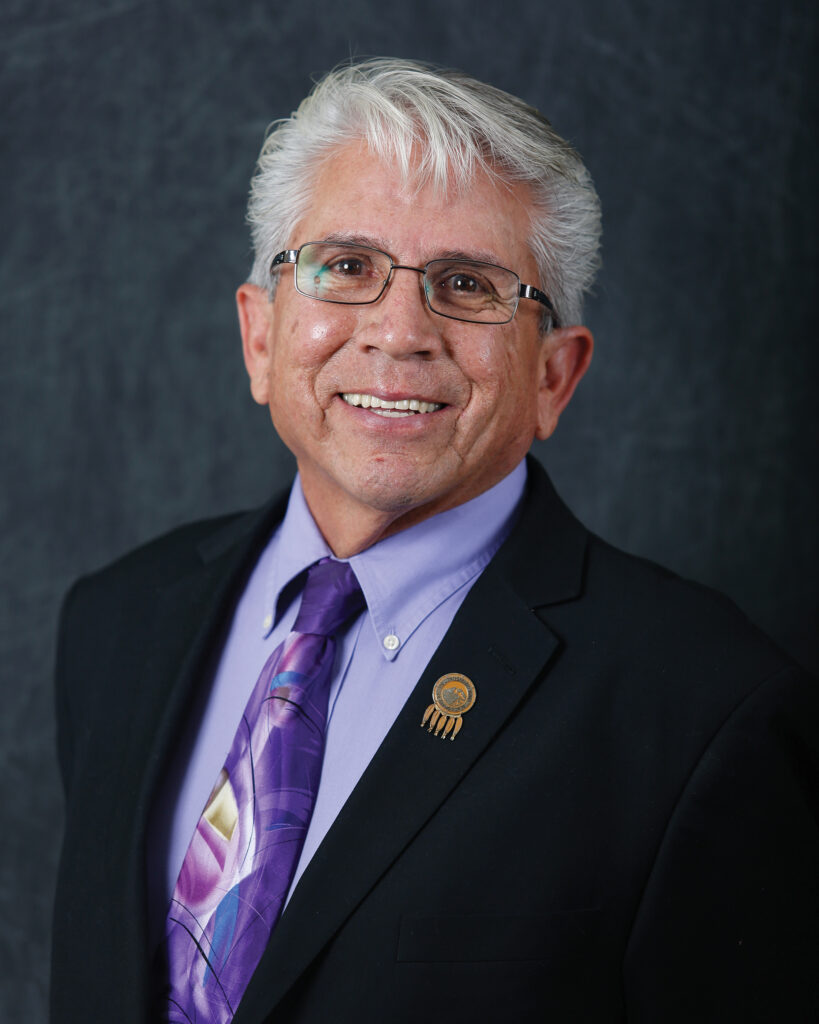 He was born on April 7, 1949, to Faye Riggs White and Wilson Bobb Jr. When he was 2 months old, his mother was killed in a car accident, and he was raised by his grandparents, Wilson Bobb Sr. and Lena Bobb, on a 240-acre farm where the Tribe's Natural Resources Department building is now located.
He attended school in Willamina and left Willamina High three months before he was set to graduate in 1967 and started working for the Willamina Brick Plant. He met his wife, Connie, while attending Willamina High and they married in December 1967.
He enlisted in the Marine Corps in the winter of 1968 and went through basic training at Camp Pendleton, California, learning to become an ammunition explosive technician.
He was stationed at Camp LeJeune, N.C., and then served in Vietnam starting in January 1970. He was placed on guard duty around Hill No. 327 for four and a half months. His assignment included many four-man night and day patrols in the jungle.
He also was assigned to work at an ammunition dump, where his job was to detonate reconditioned and unusable ammunition near the Laotian border. Just before leaving Vietnam, he was stationed at a medical unit, where he saw many dead and wounded soldiers.
Bobb returned home in January 1971 and was discharged from the Marine Corps within seven days of leaving Vietnam.
He remained committed to veterans' causes throughout his life, serving on and chairing the Tribe's Veterans Special Event Board for many years and attending and emceeing the Tribe's annual Memorial Day celebrations in May and Veterans Powwows held in July.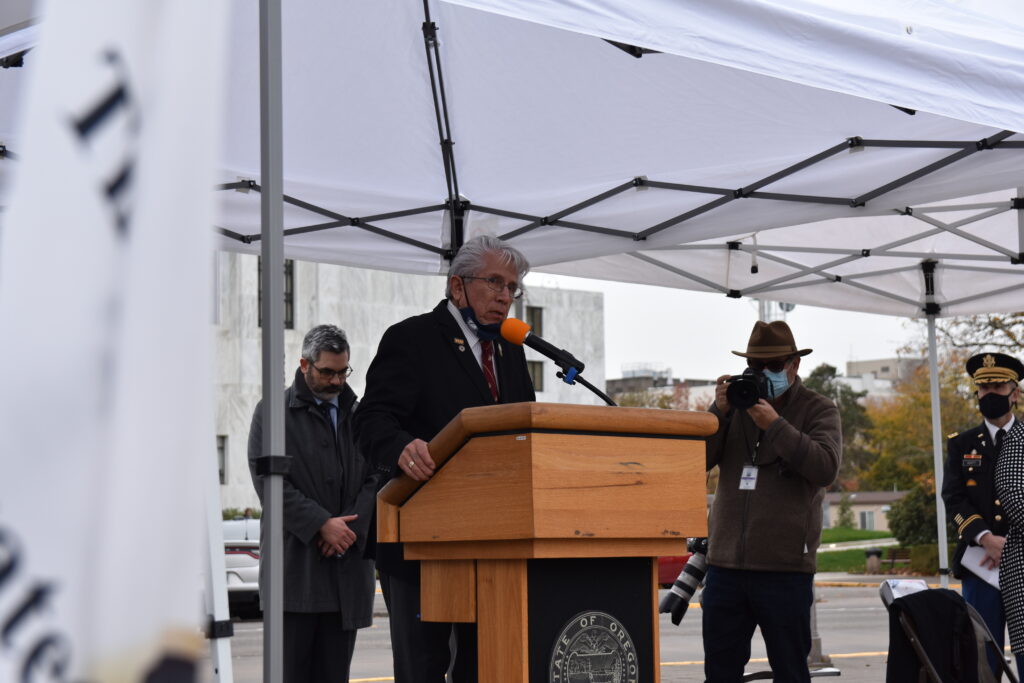 He also served on Tribal Council from 2007 to 2013 and was re-elected to a third three-year term in 2018. He was often called upon to offer invocations, Tribal blessings and lead Tribal color guard ceremonies at patriotic events hosted by the Oregon Department of Veterans' Affairs and other organizations throughout the state.
After returning to the United States from the war, he started pursuing his passion for art. In 1972, he opened Bobb Art & Design, which specialized in custom auto painting. He also spent several years working as a truck and sign painter.
A recent work was the logo for the McMinnville Wine and Food Classic and he repainted the Bulldog logo in the gym at Willamina High School. In May 2018, Willamina High School awarded Bobb an honorary high school diploma in appreciation for all of his work in supporting the school and community.
In the 1990s, he started sculpting, which led him to designing the West Valley Veterans Memorial, a bronze sculpture on the Grand Ronde Tribal campus that was dedicated in May 2003. He walked the 265-mile Trail of Tears between Table Rocks north of Medford to Grand Ronde in 2002 as a fundraiser for the memorial.
He also created a memorial to loggers who lost their lives on the job in 2006. His work, "View from the Top," is a bronze statue of a logger at the top of a large tree and is on display at Coyote Joe's restaurant in Willamina.
He also created the "Visionaries" statue of Restoration figures Merle Holmes, Margaret Provost and Marvin Kimsey that stands in front of the Tribe's Governance Center and for many years designed Spirit Mountain Casino's float entry in the annual Grand Floral Parade held in downtown Portland.
Among his many other examples of community involvement, Bobb also dressed up as the Easter Bunny for Tribal Housing's annual Easter Egg Hunt and became Santa Claus during Tribal Council's Christmas Party held in December.
"Steve Bobb Sr. was a man of deep faith, a loyal and honorable warrior, caring friend, talented artist, Tribal leader with a 'get it done' approach, and a proud Grand Ronde Tribal member," said Tribal Council in a statement released on Monday, August 15. "Steve left a lasting impression on everyone who crossed his path and impacted the lives of Tribal members no matter where they lived. He was greatly loved, and he will be deeply missed."
Over the years, he battled rheumatoid arthritis and leukemia. He was diagnosed with the latter in 2010 and had been in remission since 2013. He also was treated for prostate cancer in 2020. The leukemia recently returned and after a valiant fight, Bobb walked on.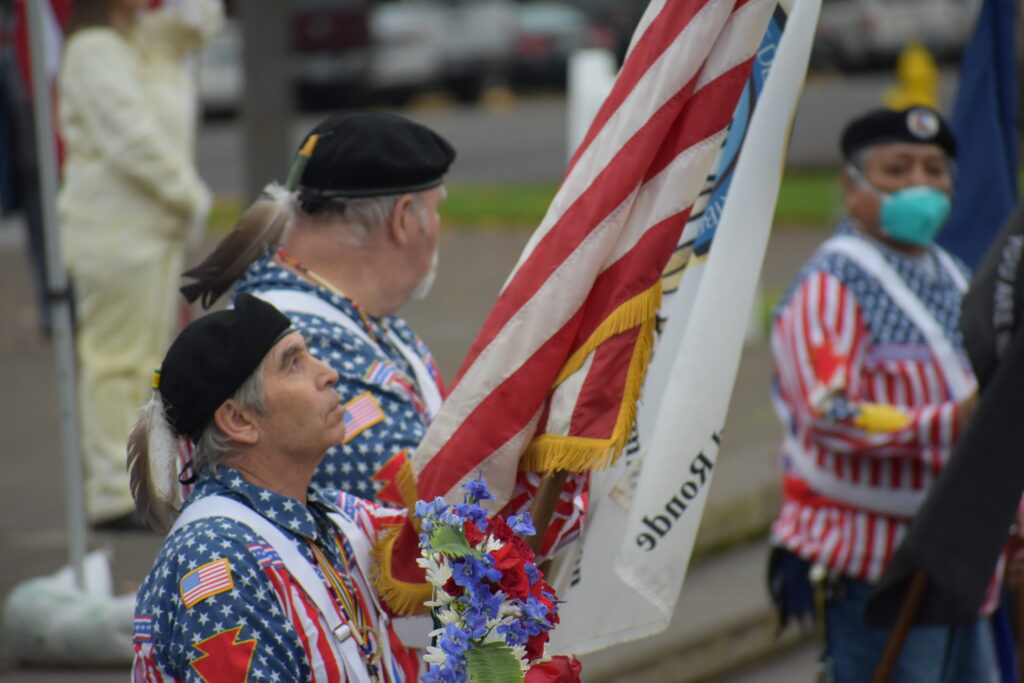 He is survived by his wife, Connie, of Willamina; three sons, Steve Jr., Billy and Cory; and 10 grandchildren.
Hits: 185