634 total views, 4 views today
The Oregon Department of Veterans' Affairs is proud to partner with the Portland Thorns and Timbers Football Clubs to honor the service and sacrifice of the more than 28,000 women veterans currently living in Oregon with a Women Veterans Appreciation Night on September 25.
The match will be the final regular season home game for the two-time National Women's Soccer League Portland Thorns as they face the Chicago Red Stars — and continue a long tradition of honoring our nation's veterans and active-duty military service members.
For ODVA, this opportunity represents a chance to celebrate the contributions of our Oregon women veterans on one of the state's most exciting sports stages and provide valuable information about resources and benefits to women veterans and their families.
A portion of the proceeds from each ticket purchased also goes to support the Oregon Women Veterans Fund. If you are unable to attend the game but would still like to contribute, please visit www.oregon.gov/odva/Connect/Pages/Donations.aspx.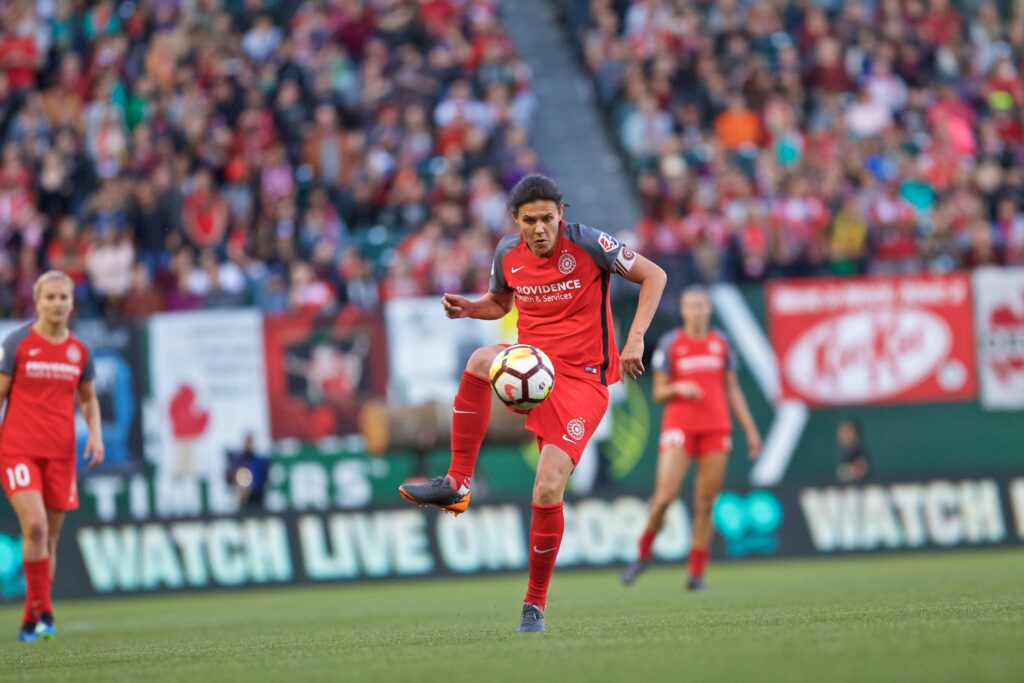 Tickets and other information is available here: https://pa.exchange/marketplace/371add18-0141-11ed-ac4f-33e6d6392618/storefront/3f0090e0-0141-11ed-9b43-15adfc0828a6
For more information or questions, contact ODVA Women Veterans Coordinator Jessica Bradley at 503-576-9603 or jessica.bradley@odva.oregon.gov or the Portland Thorns FC's Vinnie Simone at 503-553-5449.
Online resources and information for women veterans and their families are available from ODVA's Women Veterans Program or the federal VA's Center for Women Veterans, or by contacting your local county or tribal veteran service officer.
Note: All guests over the age of 11 will be required to provide proof of two weeks past full vaccination or a negative PCR test within 72 hours of the event to enter the stadium.
Hits: 126