189 total views, 1 views today
Oregon Department of Veterans' Affairs (ODVA) Director Kelly Fitzpatrick will host a live virtual town hall this week to discuss LGBTQ veterans' services, answer questions and hear challenges experienced by LGBTQ veterans in Oregon.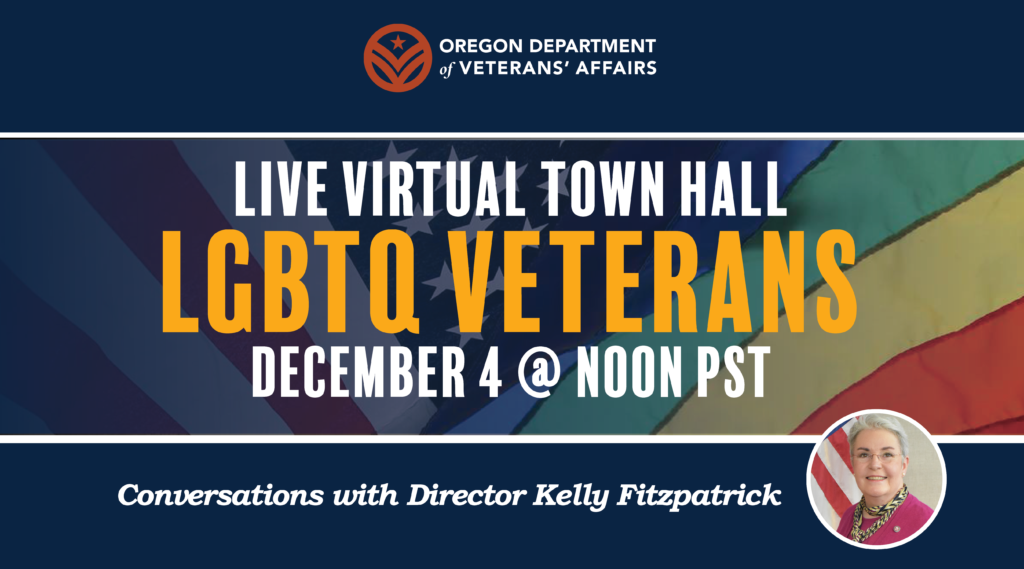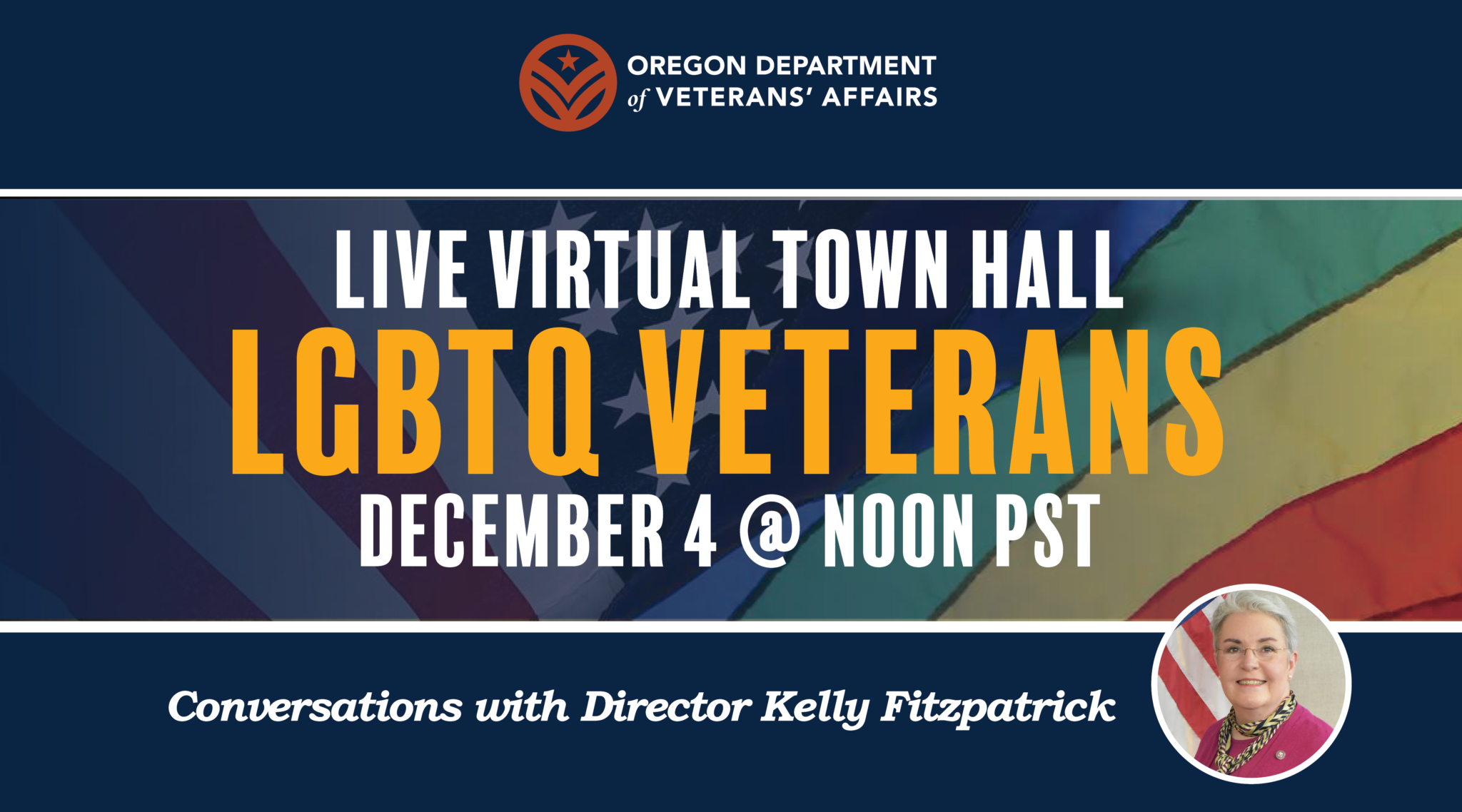 Trained and federally accredited Veteran Service Officers and other benefits experts will also be on hand to provide direct assistance to participants and help connect them to disability compensation, LGBTQ-specific health care, behavioral health services, discharge upgrades and other earned benefits.
"Four years ago, Oregon made history as the first state to create an office dedicated to serving the unique needs of LGBTQ veterans," said Fitzpatrick, who is the first woman and first lesbian to lead the Oregon Department of Veterans' Affairs. "We are proud of the strength and diversity of our Oregon veteran community, but we know our work is not done until every veteran has access to the benefits and resources they have earned through their service."
"At ODVA, our mission is to serve and advocate for all Oregon veterans. We hope many LGBTQ veterans will be able to join in this safe, inclusive conversation, so we can provide direct support to them as well as deepen our own understanding of the challenges they and their families face in these unprecedented times," Fitzpatrick said.
The event is part of a continuing series of virtual town halls the agency is holding to connect with the statewide veteran community, which began with the first-ever Virtual Women Veterans Town Hall that Fitzpatrick hosted in November.
The Virtual LGBTQ Veterans Town Hall will be held at noon (PST) Friday, Dec. 4, via Zoom. You may register online at oregon.gov/odva/Connect/Pages/Townhalls.aspx. Submit questions for Director Fitzpatrick in advance by pre-registering or emailing orvetsbenefits@odva.state.or.us.
Registration is recommended but not required. Callers and questions will be welcomed on a "first come, first served" basis. To call in for the meeting without registering, dial 888-788-0099, and use meeting ID 869 9140 1428. The passcode is 717322.
Hits: 64