302 total views, 1 views today
JULY 25, 2018 BY CARYS FRITZ | REPRINTED WITH PERMISSION
PORTLAND, OR. – Lt. Colonel Tom Milligan was an Air Force Fighter Pilot in Vietnam.  He served our country, flying almost 300 combat missions, and now he serves our Veterans here at home. Tom is the Director of Military Services at Lines for Life, a service dedicated to preventing substance abuse, suicide, and other mental health challenges that Veterans face. 
Milligan leads the team of highly trained specialists who answer phone calls 24 hours a day, 7 days a week on our crisis lines coming from Veterans and Active Duty Military who struggle with different issues. They offer support and intervention from the perspective of fellow Veterans who can empathize with their pain.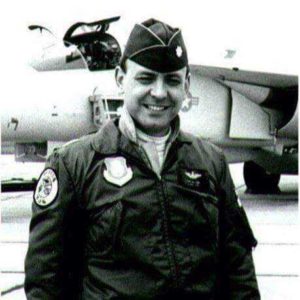 "I'm fighter pilot, so I thought I was fearless. But then you start answering calls here and… you're really nervous at first…it's somebody's life," says Milligan. 
The staff is made up of Veterans, spouses and family members who have all made huge sacrifices in their lives. Each person has a different motivation for becoming part of the team, but they all serve one common goal: supporting those who have selflessly served our nation. 
The "22 Veterans a day die by suicide" statistic is familiar to many people, but there is a strong need for support for Veterans beyond the statistics. The stigma surrounding mental illness is huge, particularly in Military culture. Many Veterans feel unable to connect to their communities when they return home from service. There are many barriers that prevent those who are struggling from reaching out.  
Milligan said that when he returned from serving in Vietnam, he felt proud of his accomplishments as a fighter pilot. Some of the American people, however, did not treat Veterans with acceptance and appreciation when the war was over. This is just one example of why Vietnam Veterans may struggle to reach out to people who haven't experienced combat.  
Milligan worked on the crisis lines answering calls for two years before he was asked to lead the Military Services team. He spoke about what kinds of things callers talk about when they reach out for help. He said many of them feel "left out." They still receive recognition, but that civilians will never truly understand what they experienced. 
The Military Helpline (MHL) and Veterans Crisis Line (VCL) work to break down the barriers surrounding mental health issues. They give Veterans the opportunity to talk to people who have been there and have had similar experiences. They help those in crisis and provide hope, support, and resources to those who have served.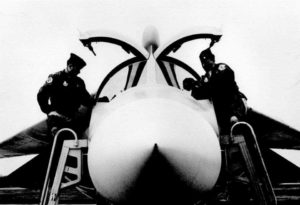 Milligan says that although the workers are paid, the sacrifices that they make far exceed their wage. One weekend in July of this year, the MHL and VCL workers answered more than 500 calls over the weekend. They sacrificed sleep and time with their families to support Veterans in need Nationwide. "I am so proud of the members of this team who everyday experience the stresses of helping those in need." 
Milligan and the rest of the MHL and VCL staff continue to serve others. The honorable work that they do saves the lives of Veterans every day. We commend their service, on and off the battle field. 
If you are struggling or you know a Veteran who is struggling, we encourage you to call the Military Helpline at 1-888.457.4838 (text MIL1 to 839863) at Lines for Life or the Veterans Crisis Line at 1-800-2738255 Press1. These services are available 24/7/365. 
Lines for Life is a regional nonprofit dedicated to preventing substance abuse and suicide. We offer help and hope to individuals and communities, and promote mental health for all. For more information check out their website at https://www.linesforlife.org/about-us/.  
---
This post originally appeared on https://www.linesforlife.org/blog/former-vietnam-fighter-pilot-continues-to-save-lives-of-veterans-after-war/
Hits: 60