192 total views, 1 views today
The Oregon Department of Veterans' Affairs is proud to be partnering with 2018 QDoc, the Portland Queer Documentary Film Festival, in showcasing the groundbreaking, ODVA-sponsored film "Breaking the Silence."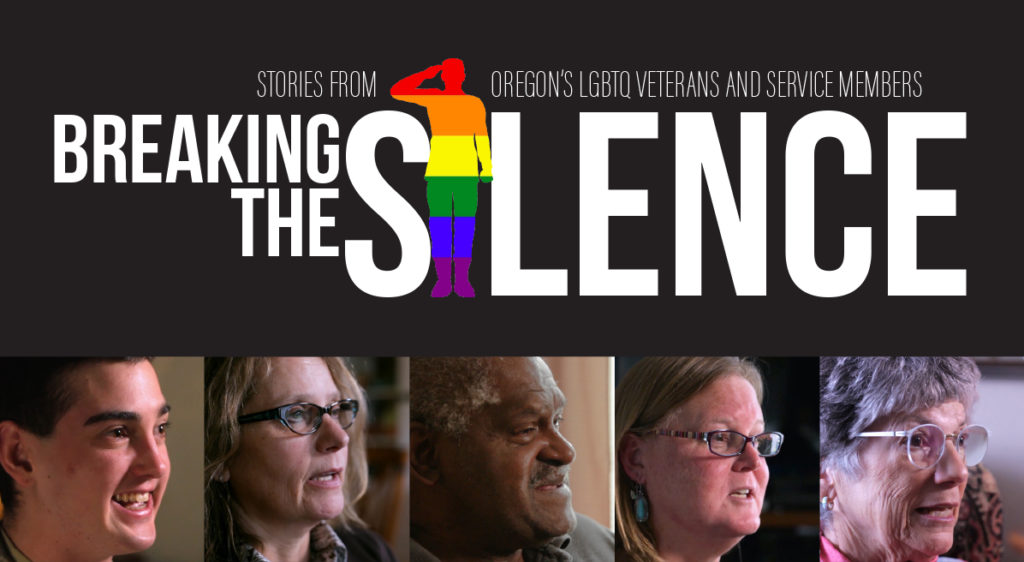 QDoc, the only festival in the United States devoted exclusively to LGBTQ documentaries, will host its screening of "Breaking the Silence" at 4:30 p.m. this Friday, May 18, at the Hollywood Theatre, 4122 N.E. Sandy Blvd., in Portland.
A Q&A will follow, featuring four of the film's storytellers: Jeralyn Dee O'Brien, Monica Hamm, Lindsay Earl Paulk and Landon Shimek. Tickets are $10 and may be purchased at the door or online at qdocfilmfest.org. Admission will be free for anyone 23 and younger, 75 and older and active military and veterans.
"Breaking the Silence" explores the lives of five Oregon veterans and service members, who not only served their country honorably, but were forced to serve in silence and at great risk to themselves, their careers and their families.
"The power of this film and these stories to my community is immeasurable, with ripples that spread far beyond the LGBTQ military family," said ODVA's LGBTQ veterans coordinator Nathaniel Boehme, who was involved in the project from its inception. "This is a film about humanity and how so many brave people served their nation, even in the face of discrimination and outright hatred. We are honored to help bring these stories to a wider audience."
A trailer for the film can be found at www.youtube.com/watch?v=JeBpkFepTnU&t. If you are an LGBTQ veteran in need of assistance or support or have any questions about the benefits you've earned through your service to our nation, please contact Boehme at LGBTQVets@odva.state.or.us.
Hits: 35