25 total views, 1 views today
The Oregon Department of Veterans' Affairs is proud to present the world premiere of "Breaking the Silence," a documentary featuring the stories of some of Oregon's LGBTQ service members and veterans.
This groundbreaking film explores the lives of five Oregon veterans, who not only served their country honorably, but were forced to serve in silence and at great risk to themselves, their careers and their families.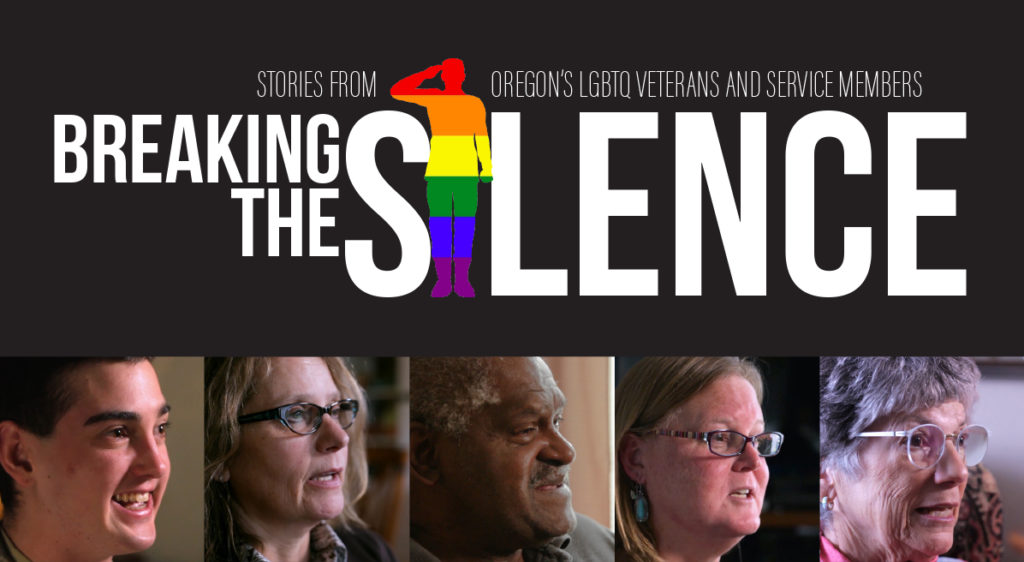 "We are privileged and honored to share the stories of these five incredible men and women, who have shown such great courage in coming forward after years or even decades of silence," said Cameron Smith, director of the Oregon Department of Veterans' Affairs. "We are extremely proud of this film and are excited to celebrate the diversity that unites us as a vibrant community of veterans and as a state."
"Breaking the Silence" was filmed by the multi-talented videographer Julia Reihs and produced by Portland storyteller Paul Iarrobino, in collaboration with Nathaniel Boehme, ODVA's LGBTQ veterans coordinator.
Veterans and family, the general public and media are welcome and encouraged to join us for the film premiere on Friday, Nov. 3, at the Mission Theater, 1624 N.W. Glisan St. in Portland. Doors open at 6 p.m.; the screening will be at 7 p.m., followed by a panel discussion and Q&A with the veteran storytellers who participated in the project.
Admission is free. There will also be food and drinks by McMenamins available for purchase. Minors are welcome to attend accompanied by a parent or guardian.
A trailer for the film can be found online at www.youtube.com/watch?v=JeBpkFepTnU&t. If you are an LGBTQ veteran in need of assistance or support or have any questions about the benefits you've earned through your service to our nation, please contact us at LGBTQVets@odva.state.or.us.
Media interested in interviewing the veteran participants prior to the event may contact ODVA's Tyler Francke at 971-239-6640 or tyler.francke@state.or.us to make arrangements.
Hits: 0