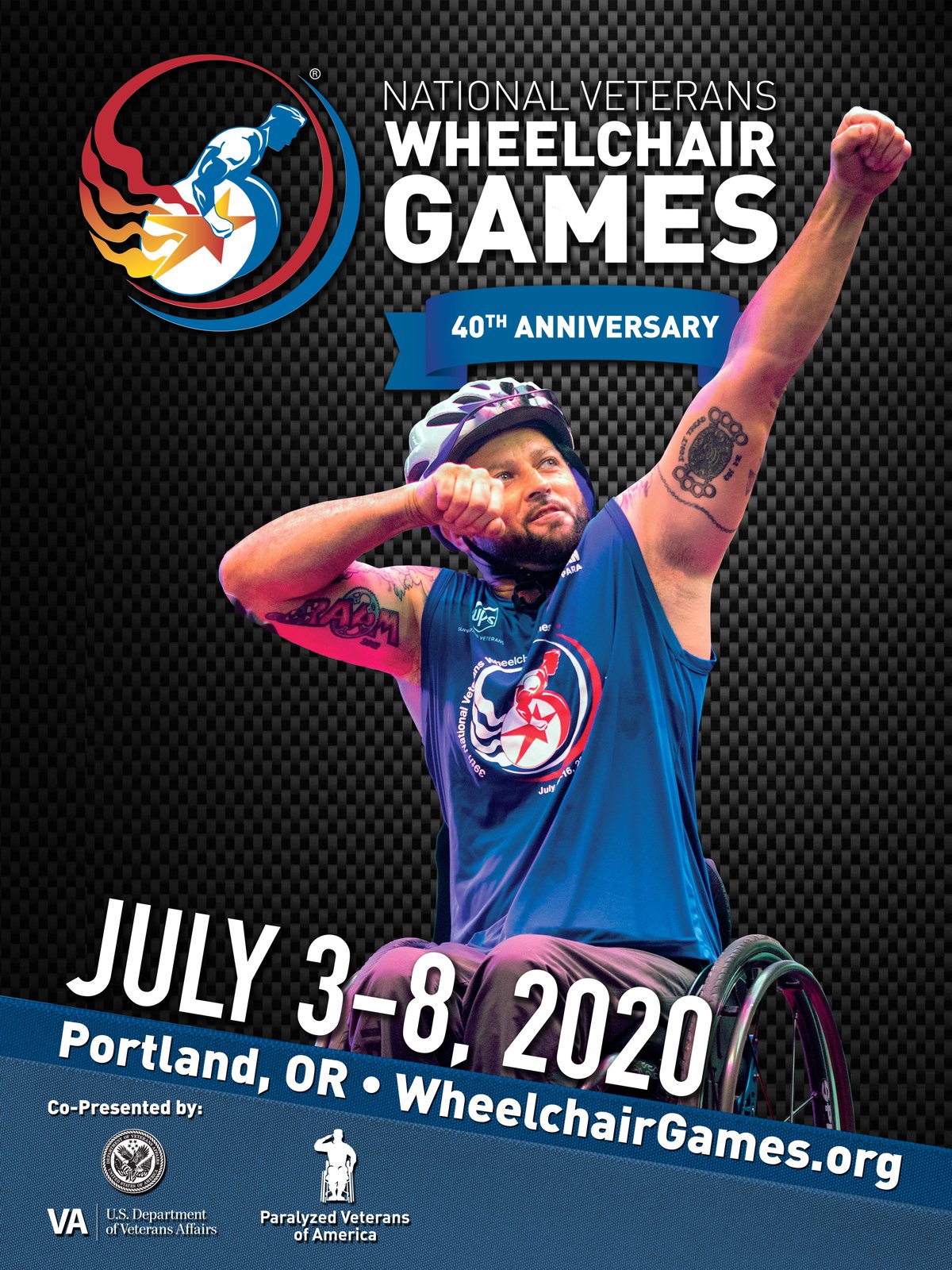 National Veterans Wheelchair Games in Portland
National Veterans Wheelchair Games sponsored by U.S. Department of Veterans' Affairs and Paralyzed Veterans of America.
Dates: 7/03/2020 to 7/08/2020. Location: Oregon Convention Center, 777 NE Martin Luther King Jr Blvd, Portland.
The VA Portland Health Care System is honored to join PVA in hosting the 40th National Veteran Wheelchair Games and welcoming America's veteran wheelchair athletes to our city. Portland strives to be an adaptive sports hub by offering best-in-class flexibility, support, and logistics for competitors and spectators alike.
The Wheelchair Games poses an excellent opportunity for veterans and their families to experience everything Portland and the Pacific Northwest have to offer, from food and entertainment to outdoor activities. We hope you enjoy your stay in the Rose City!
Contact:
Shaun D. Benson, CAVS
Local Organizing Committee Chair
Chief, Voluntary Service
VA Portland Health Care System
(503) 273-5042
shaun.benson@va.gov
Tom Hurt
Executive Director
Oregon Chapter of Paralyzed Veterans of America
(503) 362-7998
exec.dir@oregonpva.org
More info: https://www.wheelchairgames.org/about/portland-2020/