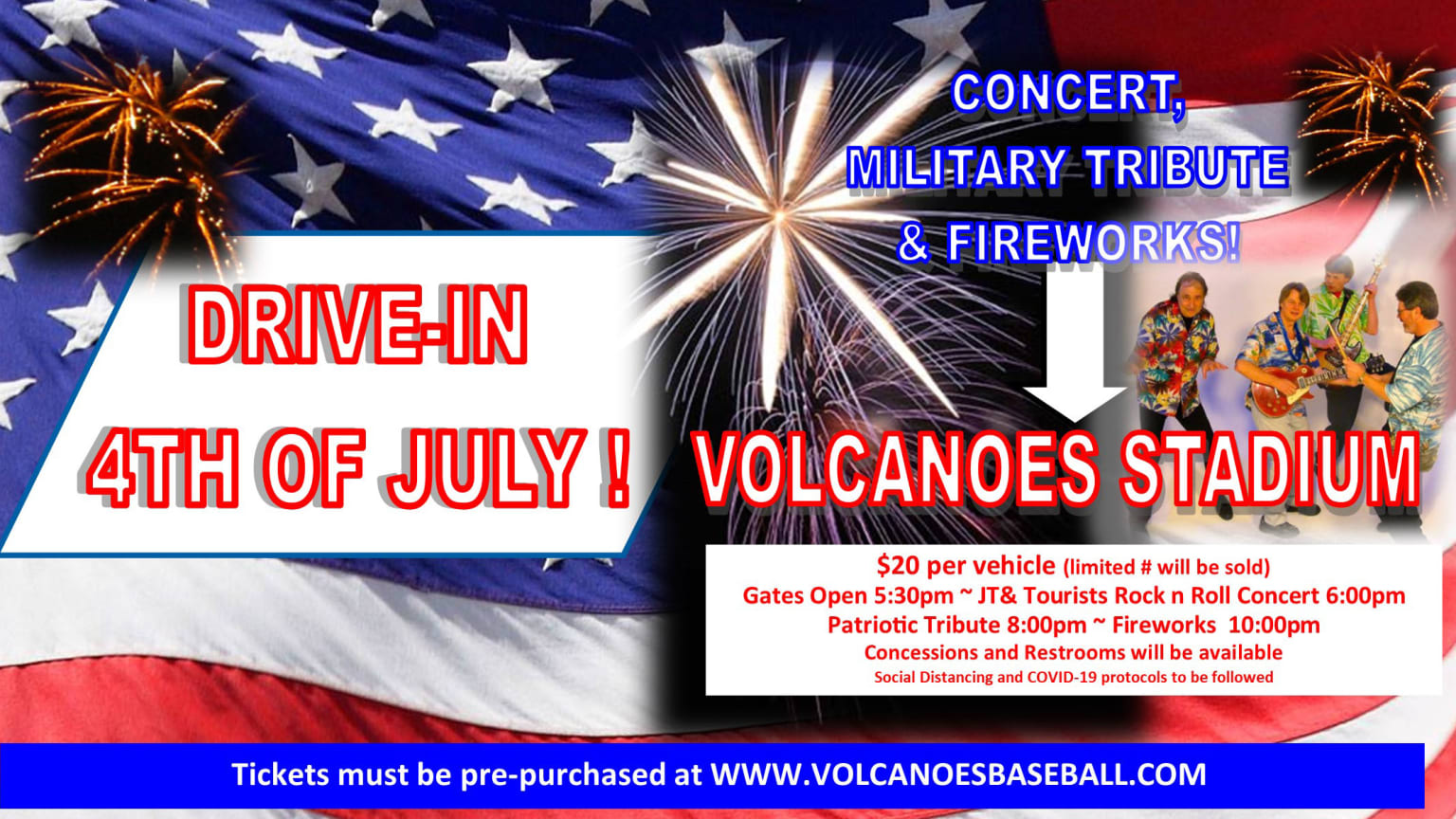 Drive-In 4th of July at Volcanoes Stadium in Keizer
The Salem-Keizer Volcanoes' long-standing tradition of "Thanking, Honoring and Saluting" members of the military is set for July 4, 2020.
This year's event will be, as in prior years, held at Volcanoes Stadium in Keizer. Unlike each of the prior tributes, there will not be a Volcanoes baseball game held in conjunction with the evening. Due to COVID-19, the Patriotic Tribute will be a drive-in type of event in the stadium's parking lot. It will still feature recognition of our military heroes, swearing-in of members to the armed services, a Fallen Warrior memorial and many tributes to those who have defended our country with multiple deployments.