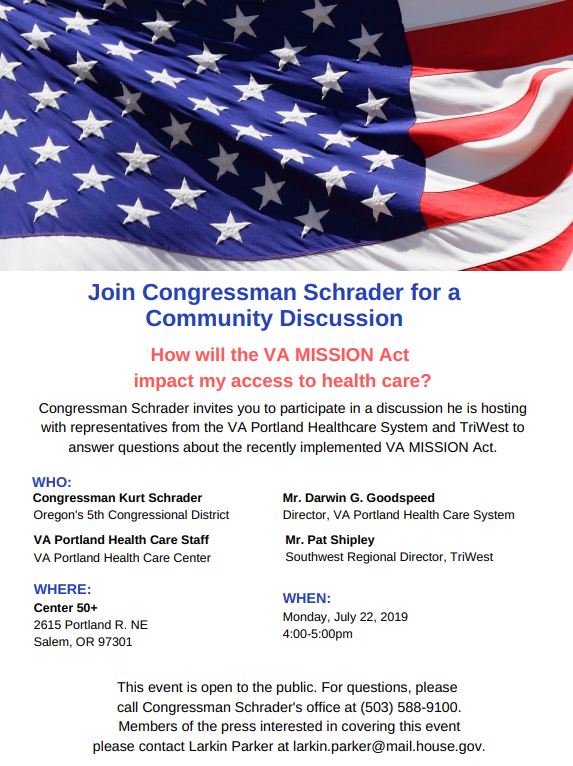 Community Discussion on the VA MISSION Act in Salem
Community Discussion on the VA MISSION Act sponsored by Congressman Kurt Schrader.
Date/Time: 07/22/2019 4:00 PM to 07/22/2019 5:00 PM. Location: Center 50+, 2615 Portland Rd., Salem.
Congressman Schrader invites you to participate in a discussion he is hosting with representatives from the VA Portland Healthcare System and TriWest to answer questions about the recently implemented VA MISSION Act.
Panel will include:
• Mr. Darwin G. Goodspeed, VAPORHCS Director
• Mr. Pat Shipley, TriWest Southwest Regional Director
• VA Portland Health Care Staff
Contact: Michael Klein, Congressman Kurt Schrader, 5035571324, michael.klein@mail.house.gov.
More info: https://www.facebook.com/events/516058505805717