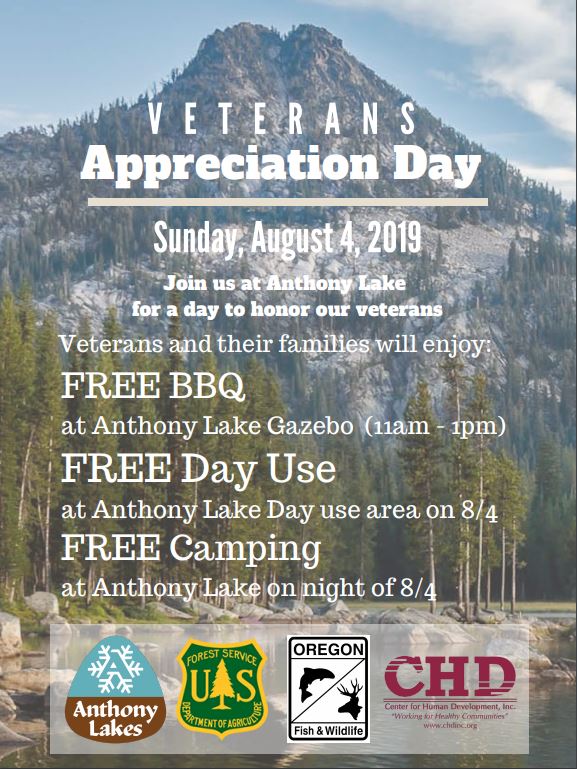 Veterans Appreciation Day in North Powder
Veterans Appreciation Day sponsored by Anthony Lakes Mountain Resort.
Date/Time: 08/04/2019 11:00 AM to 3:00 PM. Location: Anthony Lakes Mountain Resort, 47500 Anthony Lakes Highway, North Powder.
A day of appreciation for veterans and their families. Fishing, camping, hiking BBQ, Kayaking, Bicycling, etc
Contact: Peter Johnson/Brian Blais, Anthony Lakes and Union County Veteran Services, 541.856.3277, bblais@chd.inc.
More info: https://anthonylakes.com
Hits: 0