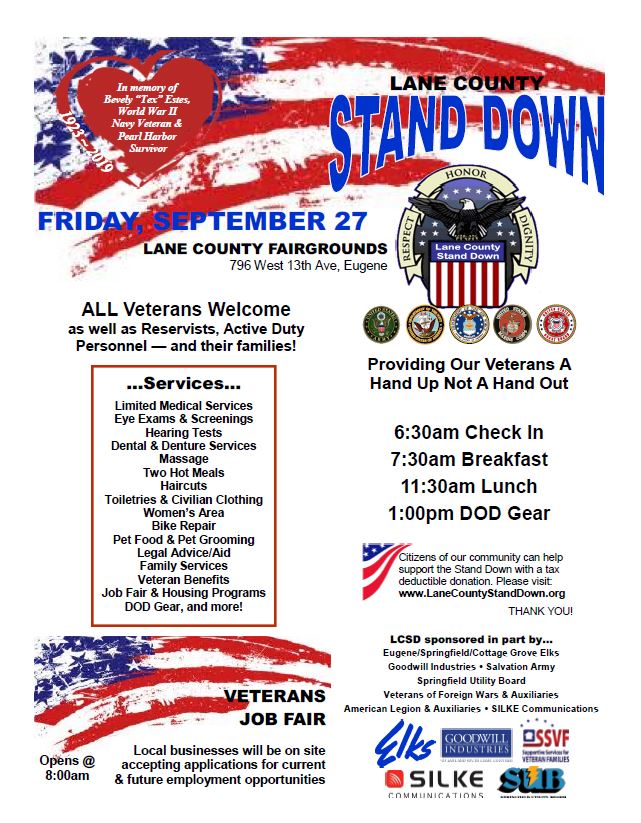 Lane County Stand Down in Eugene
Lane County Stand Down.
Date/Time: 09/27/2019 6:30 AM to 3:00 PM. Location: Lane County Fairgrounds, 796 W. 13th Avenue, Eugene.
The 2019 Lane County Stand Down is being dedicated to the memory of Bevely M. "Tex" Estes, WWII Navy Veteran and Pearl Harbor Survivor, who passed away at his home in Springfield, Oregon on May 9, 2019. Tex was a huge supporter of the Stand Down and served on the food line for many years.
Contact: Floyd Bard, 541-688-4172, floydbard@live.com.
More info: http://www.lanecountystanddown.org