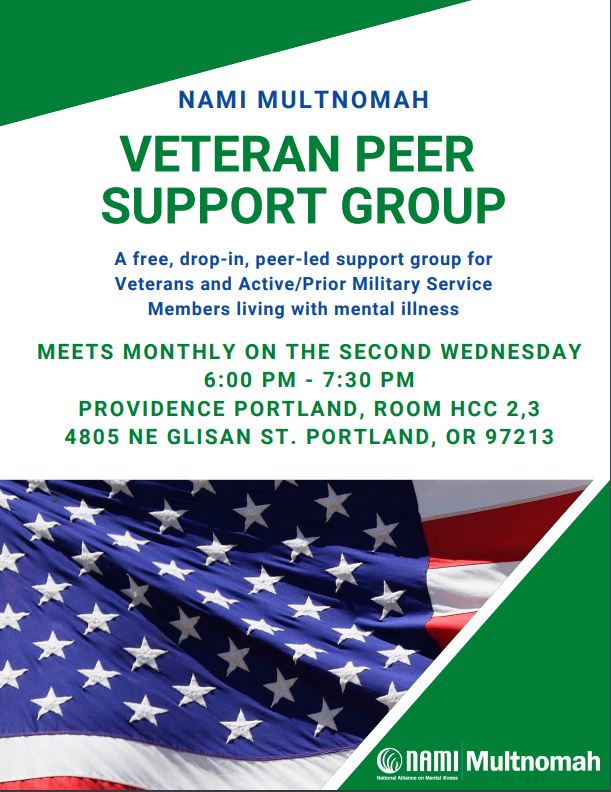 Veteran Peer Support Group in Portland
Veteran Peer Support Group sponsored by NAMI Multnomah.
Date/Time: 3/11/2020 6:00 PM to 7:30 PM. Location: Providence Portland, Room HCC 2,3, 4805 NE Glisan St., Portland.
This support group is for Veterans and Active Military Service Members living with mental illness and is led by Veteran peers. Meetings will be on the second Wednesday of each month from 6:00 PM- 7:30 PM at PPMC.
Like all NAMI support groups, this group is FREE to attend and is drop-in, meaning you don't need to register and there's no obligation to attend every meeting.
Contact: Taylor Roberts, NAMI Multnomah, 5035012363, education@namimultnomah.org.
More info: https://www.namimultnomah.org/other-community-support-groups