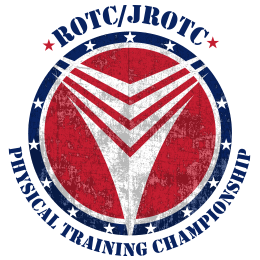 The 2020 Physical Training Championships in Brooks
The 2020 Physical Training Championships sponsored by Chemeketa Community College Veterans' Services.
Date/Time: 4/04/2020 8:00 AM to 12:00 PM. Location: Brooks Regional Training Center, 4910 Brooklake Road NE, Brooks.
Chemeketa Community College's Veterans' Services department and the Chemeketa Foundation are proud to announce the 4th Annual ROTC/JROTC Physical Training Championships.
This no-cost event is truly an All-Service affair. We are here to honor all members who sacrifice to make our nation safe. Our program is to pay homage to our members from the Armed Forces to the sons and daughters engaging within our Emergency Services. We salute all of you for your service.
With over 200 invitations extending out to programs on the west coast, it is our distinct honor to usher in the warriors and leaders of tomorrow from our nation's programs and military preparatory academies. These cadets will embark upon a competition that will incorporate our Armed Force's physical standards and embrace the military's warrior ethos.
This event provides a forum for our youth and young adults to compete with other programs across the country in recognition of National Day of Honor and embrace the camaraderie only gained through volunteering to defend our nation. The proceeds to this event will go directly to Veteran Student Scholarships through the Chemeketa Foundation.
Contact: Jon Terrazas, Chemeketa Community College, 5035897702, jon.terrazas@chemeketa.edu.
More info: https://chemeketa.thankyou4caring.org/rotc-jrotc-physical-training-championship