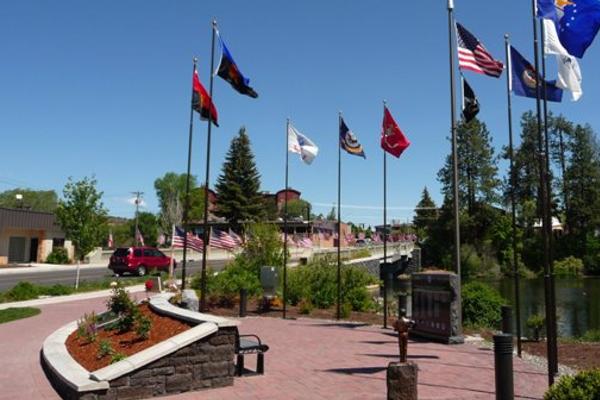 POW/MIA Recognition Day in Bend
POW/MIA Recognition Day sponsored by Bend Heroes Foundation.
Date/Time: 9/20/2019 8:00 AM. Location: Bend Heroes Memorial in Brooks Park, 35 NW Drake Rd, Bend.
The Bend Heroes Foundation is putting on a ceremony tomorrow for POW/MIA Recognition Day. The Chair of the foundation, Dick Tobiason, says there are 16 missing veterans from Bend, 15 from World War Two and one from Vietnam. Tobiason says searches continue around the world for American MIA's. The POW/MIA Recognition Day event, designated by Congress for the third Friday in September, begins at 8:00 a.m. tomorrow at the Bend Heroes Memorial in Brooks Park. The ceremony will include presentations regarding Highway 26 being designated a POW/MIA Memorial Highway. The 427-mile long Highway 26 extends from Seaside to the Oregon – Idaho Border and its designation as a memorial highway was approved unanimously by state lawmakers earlier this year.
More info: http://kbnd.com/kbnd-news/local-news-feed/463551