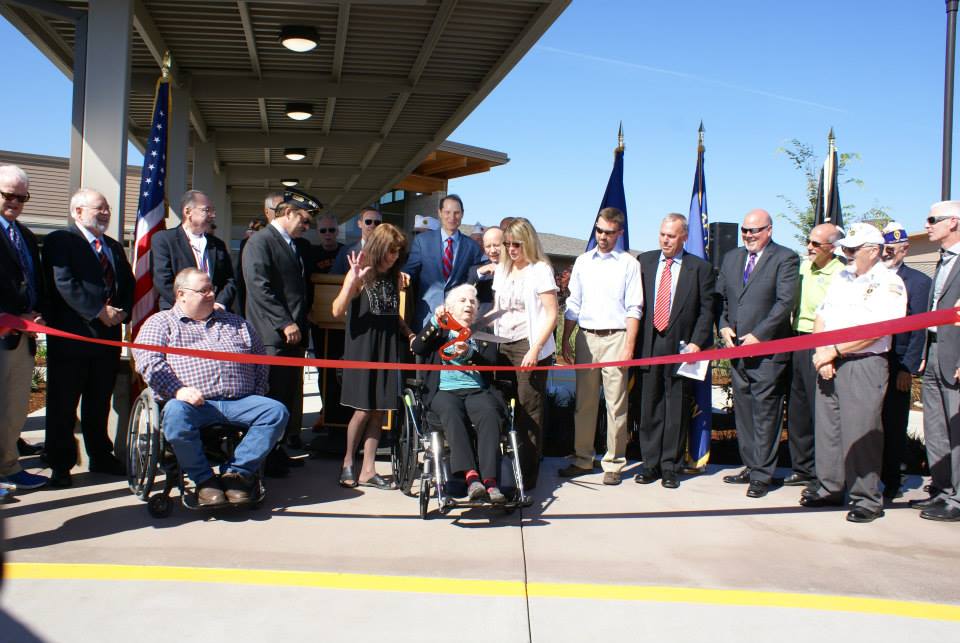 OVHL Fifth Anniversary Celebration in Lebanon
OVHL Fifth Anniversary Celebration sponsored by Oregon Veterans' Home – Lebanon.
Date/Time: 09/20/2019 2:00 PM to 3:00 PM. Location: Oregon Veterans' Home – Lebanon, 600 N 5th St, Lebanon.
Come join us on Friday, 20 SEP 2019, at 2pm, for the celebration of our fifth anniversary. On this day in 2014, we dedicated the OVHL for the honorable care of veterans, veteran spouses, and Gold Star Parents. In less than five years we have become an award-winning long-term care facility currently serving over 150 veteran residents and spouses. Come join us for cake and fun! We are The Place Where Honor Lives!
More info: https://www.facebook.com/events/1600480436755239/