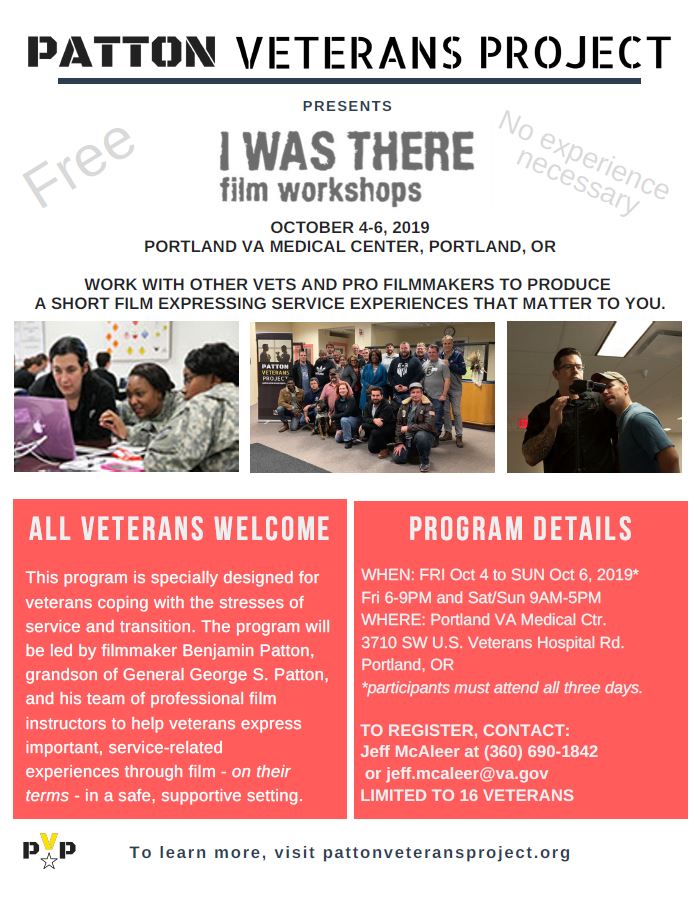 "I Was There" Film Workshops in Portland
"I Was There" Film Workshops sponsored by Patton Veterans Project.
Date/Time: 10/04/2019 to 10/06/2019. Location: Portland VA Medical Center, 3710 SW US Veterans Hospital Rd, Portland.
Work with other vets and pro filmmakers to produce a short film expressing service experiences that matter to you.
This program is specially designed for veterans coping with the stresses of service and transition. The program will be led by filmmaker Benjamin Patton, grandson of General George S. Patton, and his team of professional film instructors to help veterans express important, service-related experiences through film – on their terms – in a safe, supportive setting.
Participants must attend all three days. Limited to 16 veterans. To register, contact
Contact: Jeff McAleer, (360) 690-1842, jeff.mcaleer@va.gov.
More info: https://pattonveteransproject.org/